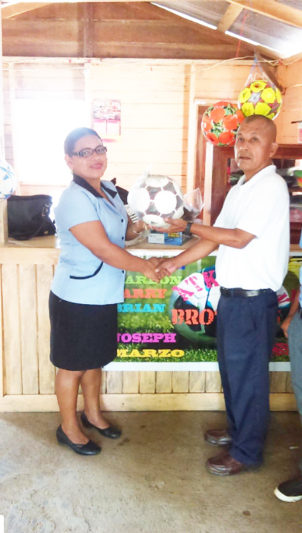 In an effort to aid their preparation for the seventh annual Digicel Schools Football Championships, the Atkinson Brothers Football Club made a timely donation to Santa Rosa Secondary of Moruca.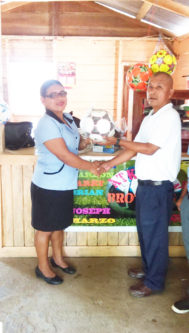 The presentation, which consisted of a cash donation and footballs, was done by President of the Atkinson Brothers Football Club Ingrid Harris.
Receiving the contribution on behalf of the school was teacher and sports representative Gerard LaRose. According to Harris, the donation will aid the school in its preparation for the championships.
LaRose thanked the club for its generosity, noting that the donation will aid tremendously in their training to secure the Region #1 title.
Comments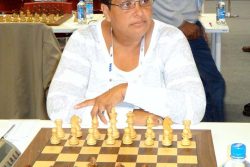 Sixteen-year-old Nellisha Johnson stunned Candidate Master (CM) Sheriffa Ali in the first round while Woman FIDE Master (WFM) Maria Varona-Thomas played undefeated to lift the title in the first ever Guyana Chess Federation (GCF) female national chess championships last weekend at the National Racquet Center, Woolford Avenue.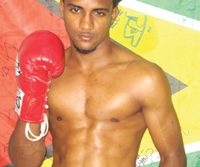 Elton Dharry's promotional team, Havoc Boxing is staying true to their word of making 2018 a busy year for the national bantamweight champion.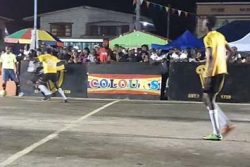 Quiet Storm, Amelia's Ward Russians and Assassa Ballers sealed their berth to the knockout round when the Guinness 'Greatest of the Streets' Linden Championship continued on Sunday.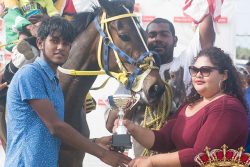 Following the first leg on April 1, the Jumbo Jet Thoroughbred Racing Committee (JJTRC) will run off the second leg of its inaugural Triple Crown Series this Sunday at the Rising Sun Turf Club.