NEW DELHI,  (Reuters) – Television advertising rates for today's cricket final between India and Pakistan are 10 times the normal price, industry sources said, as millions of fans are expected to tune in for a clash that last time ranked among the six most-watched sporting events.
Pakistan, the lowest-ranked team at the Champions Trophy tournament, upset host and favourites England to set up a final with defending champions India, feeding a frenzy for a game that commands a fanatical following in the region and among its diaspora.
A 30-second spot during the final to be broadcast by Rupert Murdoch's Star Sports is expected to cost nearly 10 million rupees ($155,267), far higher than the 1 million rupees that advertisers pay on average for most Indian shows, said a person involved in buying ads.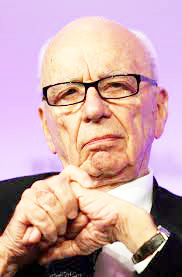 Most of the TV spots for the final, to be played in London, were pre-booked with firms such as Nissan Motor, Intel Corp, Emirates, Chinese mobile maker Oppo and Indian tyre maker MRF signed up as commercial partners for the tournament.
Fewer than 10 percent of the slots are left for the final, a person in the sports broadcasting industry said.
Companies still wanting to air their ads will be paying a higher rate than those who pre-booked, said the person, who did not want to be named, citing business confidentiality.
"India v Pakistan Final… !!!!!!!! All TV execs around the world are now cracking a nice bottle open to celebrate," tweeted former England captain Michael Vaughan.
India captain Virat Kohli is the only cricketer among the world's 100 highest-paid sportsmen, ranking 89th with annual income of $22 million, according to a list compiled by Forbes.
Before the Champions Trophy, the last time India and Pakistan played a one-day international was during the 2015 World Cup. That game, won by India, was one of the top-six most viewed sporting events, along with the soccer World Cup final and Usain Bolt's 100-metre sprint at the 2012 Olympic Games, the sports broadcasting industry source said.
"That was a league game, this is the final," the person said. "You can expect this to be even bigger."
India and Pakistan have already met during the tournament's group stage, with India winning easily. More than 200 million people watched that game, according to Indian media, citing BARC India. For Sunday's final, viewership is expected to be 30-40 percent higher.
TROUBLED HISTORY
Cricket between the neighbours and rivals has been limited because of their longstanding political problems.
They last played a bilateral series in 2012-13, when Pakistan toured India for two Twenty20 games and three one-day internationals.
It was their first series since the 2008 Mumbai attacks, when Pakistani militants went on a killing spree that left 166 people dead in India's financial capital. India has since refused to play Pakistan    outside International Cricket Council events.
In disputed Kashmir, claimed by both India and Pakistan, the cricket tournament has already caused discord.
Residents of Indian Kashmir, many of whom support the Pakistani team, lit fire-crackers to celebrate Pakistan's victory over Sri Lanka earlier in the tournament.
Later that night, residents in a village in south Kashmir accused Indian army soldiers of beating them and smashing their cars and windows to punish them for celebrating.
($1 = 64.4050 Indian rupees)
Comments

Guyana Amazon Warriors left a packed house heartbroken after folding to the Jamaican Tallawahs by two runs in a thrilling final over, as they began their home leg of this year's Caribbean Premier league (CPL) with a school boyish display, last evening at the Guyana National Stadium, Providence.

DUBAI, England, CMC – Reigning champions West Indies Under-19s will be part of history, when they kick off their title defence of the ICC Youth World Cup (YWC) against hosts New Zealand Under-19s.

Guyana ended their Group-F campaign in the CONCACAF Boys U15 Championship on a winning note, edging St.

BIRMINGHAM, England, CMC – A day that started brightly ended in typical uncertainty for West Indies, after Alastair Cook and Joe Root plundered hundreds to give England an early hold on the historic first Test on Thursday.
BASSETERRE, St. Kitts, CMC – A strong all-round performance from Javeor Royal propelled Jamaica Under-19s to a four-wicket victory over ICC Americas Under-19s in the Regional One-day youth tournament on Thursday.