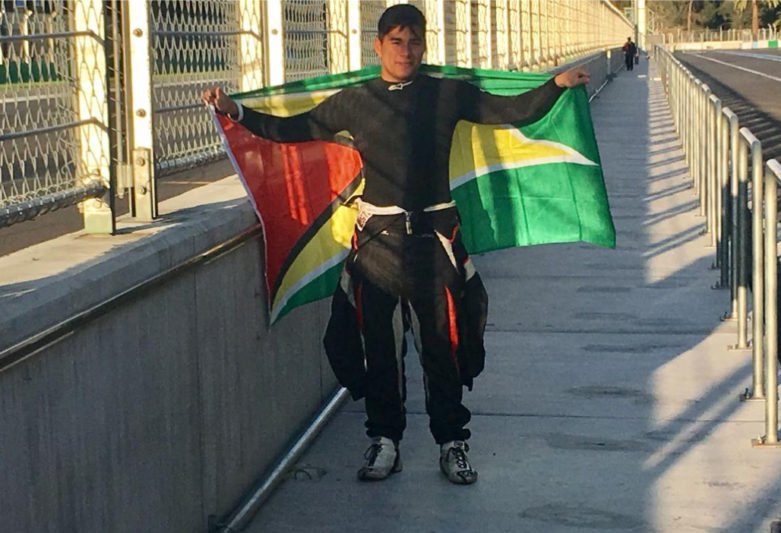 Guyana's Calvin Ming won the FIA Formula 4 NACAM championships held in Mexico City June 17 and 18 after placing fourth in Saturday's event.
Ming entered last weekend's final set of races with a 55 points lead and his fourth placed finish was enough for him to win the title.
Ming, though, encountered engine problems Saturday which contributed to his eventual placing a press release from his father Calvin Ming stated.
"Calvin started off the weekend activities of the 8th and final round of the Mexican NACAM FIA Formula 4 championship series on Saturday morning, by turning in the fastest times during the first practice session.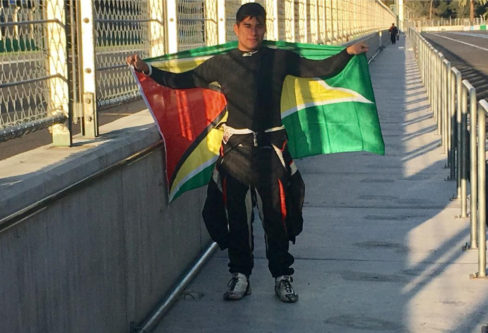 "He then went on to later qualify and start race #1 in 2nd position. He encountered some problems with the engine's performance, after leading the race for several laps, when it started losing power.
"Having carefully calculated the various permutations, and being aware that he had a 55 points lead, he nursed the car to a fourth-place finish, knowing that in this position, he would emerge as the champion of the series, irrespective whether or not he participated in the two other races on Sunday (yesterday)," the release stated.
The senior Ming praised the efforts of the members of the Ram Racing Team which is owned by retired Mexican Air-force General Jose Antonio Ramos and managed by his son 'Pato' stating that their efforts were major contributing factors to the entire team's successes during the series.
"As Calvin's father and manager, I also extend our sincere thanks and appreciation to the Mexican officials and especially Flavio Abed and his brother Felipe Abed who provided invaluable support and guidance from the beginning of our participation in the series.
"To Calvin's numerous, extremely supportive fans in Mexico, Guyana and Guyanese around the world, the Ming family members are buoyed and encouraged to make our best efforts as proud Guyanese, to keep the Golden Arrowhead flying high," the release ended.
Comments

Leaders Essequibo held a slight advantage over Georgetown at the end of day one of their fourth-round clash of the Guyana Cricket Board (GCB) Jaguars three-day Franchise League tournament played at the Tuschen Sports Club ground, yesterday.

Twenty-four–year old Anthony Adams is a left–arm spin bowling all-rounder who is quite competent with the bat.

MELBOURNE, (Reuters) – Australia captain Steve Smith has accused his batsmen of "panicking" under pressure and demanded they show more starch after another collapse against India saw the side thrashed by 50 runs in the second one-day international in Kolkata.

The cream of the nation's cyclists will renew their rivalry this weekend with back-to-back events.
The 45th edition of the CAC Bodybuilding and Fitness championships has been postponed until further notice following the earthquake in Mexico City.