Guyana's junior national squash coach, Carl Ince believes that the  experience of the two teams coupled with utilizing the home court advantage should land the locals a 13th straight Caribbean Area Squash Association (CASA) Junior Championships when the tournament commences this morning.
"Home advantage is always brilliant," Ince said in responding to a question posed about the importance of playing at home while adding: "you're on your own court, you know how to balance. You have some spots that behave differently which we would know about but all in all on the day it's who plays the better squash."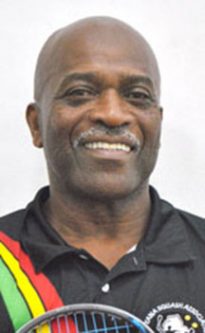 Ince, touching on the experience in the squad said that he is banking heavily on leaders Taylor Fernandes and Benjamin Mekdeci to set a positive tone in the environment.
"The two top players [Taylor Fernandes and Benjamin Mekdeci], as in the under 19s, obviously will play, they will play very, very hard and try to go out on a high. We are expecting a lot from them, in fact, they are the key ones. If they do well, we're home and dry so they are very integral," the coach said.
The Guyanese are well oiled heading into today's opening matches with the preparations, according to Ince, started early.
"Well preparations started out early, we managed to get everything in place. We go through a full program as we usually always do.  "You know, we did it section by section covering different aspects of the game and onto this the last week we did some chiseling up just trying to get to the little edges, so we are well prepared."
Today's matches will serve off the week-long championships with play in the individual singles which conclude on Tuesday after which the team component, for which Guyana are the 12-time defending champions, commencing Wednesday.
Matches will be played at the Georgetown Club, on Camp Street, and the National Racquet Centre on Woolford Avenue from 9:00 hours, daily.
Guyana is the most successful junior team at the Caribbean Championship and is currently aiming to add a thirteenth team championship to their title collection which will only underscore their dominance in the sport.
Around the Web