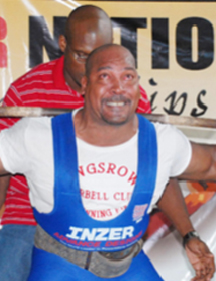 A 12-member army of medal chasing powerlifters is scheduled to depart Guyana today for Orlando, Florida, where they will compete for top honors in the July 3-8 annual NAPF/FESUPO North American, the Caribbean, and Pan-American Powerlifting Championships.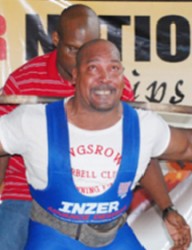 Headlined by seasoned vets, John 'Big John' Edwards and Winston 'Little Master' Stoby, the team is a mix of young male and female talent and experienced gladiators.
The squad is as follows:
Tineisha Tony (57kg Sub junior Classic and Equipped), Britney Mack (Sub Junior 47kg Classic and Equipped), Romario Gonsalves (59kg Junior Classic only), Arif Immamadeen (66kg Equipped Junior Equipped Only), Demetri Chan, (74kg Junior Classic Only), Winston Stoby (74kg Open and M1 Equipped Only) Carlos Peterson (93kg Open and Junior Classic Only), Andrea Smith (72kg Open Equipped only), Nadina Taharally (72kg Open and M1 Classic Only), John Edwards (120kg Open and M1, Classic and Equipped), Naririanjan Singh (83kg Open and M4 Equipped Only) and Erwyn Smith 93kg Open Equipped.
Notes: Gordon Spencer will act in the capacity of Coach, while Andrea Smith will act as Team Manager.  The team therapist is Kathleen Paul.
Around the Web