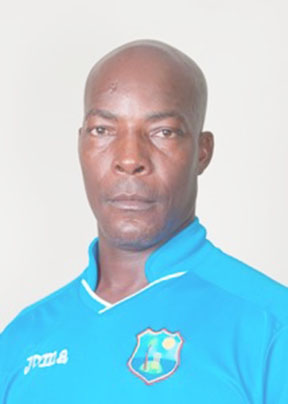 TAUNTON, England, CMC – Head coach Vasbert Drakes says he is hoping that frank and honest discussions following West Indies Women's embarrassing 10-wicket defeat to South Africa Women last Sunday can be the catalyst for a turn-around in the team's abysmal form in the ongoing International Cricket Council (ICC) Women's World Cup.
The Caribbean side, losing finalists at the last 50-overs showpiece four years ago in India, have been a shadow of themselves losing all three matches of their campaign along with five preceding warm-up fixtures.
Things came to a head in Leicester last Sunday when they were bundled out for an embarrassing 48 and Drakes said the performance had triggered open exchanges in the unit which he felt were instrumental going forward.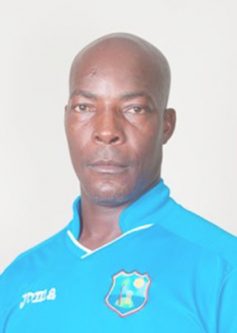 "After that last game where we really embarrassed ourselves, we had some frank discussions and a lot came out of that. We just thought it was important we engaged in those discussions and highlight some of the areas we need to address," Drakes said here yesterday.
"The players said their bit, management said their bit and I think we are in a better space. There's no doubt that everyone is naturally disappointed that we lost but we're still sticking together as a group because we all are in it together and we want to play cricket well, we want to play cricket that the public in the Caribbean can actually turn on their televisions and enjoy.
"That hasn't happened so far so we're mindful of the fact that we're way below par as it relates to what we want to achieve. A lot of hype has been around the ladies doing well. They are feeling it and trust me, we are trying our very best to motivate them to the extent they can go out there and justify why they have been selected."
What has been worrying for the Windies Women has been the manner of their defeats, with their batting collapsing dramatically in each game.
In their eight-wicket loss to reigning champions Australia Women in their opener, West Indies were 123 for two before falling away badly to be all out for 204.
Up against India Women in their second game, they were 69 for one batting first only to be restricted to 183 for eight, and lose by seven wickets.
With their bowling and fielding has also lacking sharpness, Drakes said the side was now at the stage where it needed to play brave cricket in order to improve their fortunes. "It starts from our attitude and preparation going into the game. We are trying our very, very best in our preparation sessions to motivate the ladies [and] also to get them to play the cricket that can win you cricket games," he explained.
"One thing we continue to sell and to get them to buy into it as much as possible is to play some brave cricket which allows them to make smart decisions. [They have] to be clear in what they want to do, be clear in their decision-making, be clear in their thinking and be in a good space.
"Yes, the tournament has been disappointing as a group but there is a lot of cricket left to be played and this practice session today has actually given me some hope as it relates to how we want to play our cricket going forward.
"We actually see them being a lot more positive in the way how they approached things today so hopefully it will rub off and we can actually go into the game with this same frame of mind."
As it stands, West Indies lie bottom of the eight-team standings without a point and are on the verge of elimination from contention for the semi-finals.
They face the tall order of needing to win their remaining games but Drakes said in spite of the losing streak, they would be still pressing for positive results.
"We have the mindset and we try to preach the philosophy that when we walk on a cricket field, the objective is to win cricket games," he stressed.
"We always preach about playing some brave cricket which allows you to make better decisions and if we can get that rubbed into the mindsets of all the players, we can possibly turn it around."
Around the Web