Plaisance Secondary edged Government Technical Institute (GTI) 56-54 when the 12th annual National School Basketball Festival (NSBF) continued on Tuesday.
Played at the Cliff Anderson Sports Hall, Homestretch Avenue, Most Valuable Player (MVP) of the recently concluded Regional Conference Nigel Bowen recorded a monstrous double-double of 30 points and 29 rebounds.
He was assisted by Andrew Johnson who scored seven points and Jared Sears who added six points and 11 rebounds.  Shamar Huntley tallied 32 points, while Ki-Jah-Nee added six points and 16 rebounds for the losing team.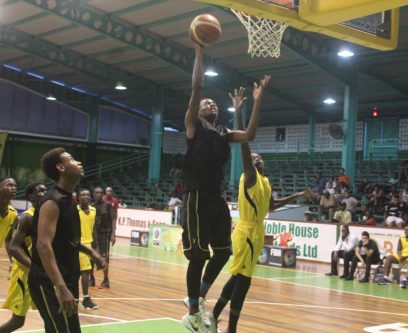 Meanwhile, Tutorial High downed Adult Education Association 35-30 in the second match of the section. Denzil Logan led the victor with 16 points, while Zion Grey added five points and 14 rebounds.
For the losing team, Graig Harlequin recorded a double-double of 10 points and 12 rebounds while Terrence Audain chipped in with five points and 11 rebounds.
In the boys U14 division, Marian Academy defeated New Amsterdam Multilateral 38-4. Ethan Fernandes top scored with 12 points while Jether Harris added 11 points, nine rebounds, eight steals and four assists.
Meshal Allicock chipped in with six points and five steals. Devonta Tappin scored three points and as many rebounds for the losing team.
The games will continue throughout the week at the same venue from 15:30hrs, with the divisional finals scheduled for Sunday.
The  is sponsored by the Edward B. Beharry Group of Companies Ltd, the National Sports Commission, John Fernandes Ltd and Sterling Product Ltd.
Around the Web