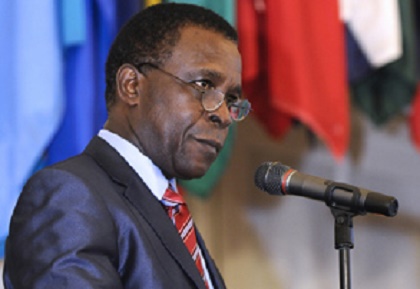 ST GEORGE'S, Grenada, CMC – Incoming chairman of CARICOM, Grenada's Prime Minister Dr Keith Mitchell, has chided some of his fellow leaders for breaking ranks with the regional nation grouping, over a collective decision taken on the way forward for West Indies cricket.
Addressing the opening of the three-day CARICOM summit here Tuesday evening, Mitchell said it was "greatly disheartening" to see regional leaders agree to a unified position in private, only to then announce opposing positions publicly.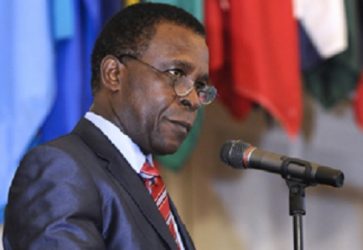 "The legacies that have been created by our players on the field, and the voice they have given throughout generations, to expressions of West Indian identity, have been well-documented and chronicled through the years," said Mitchell, a former chairman of CARICOM's Prime Ministerial sub-committee on cricket.
"Gary Sobers, Learie Constantine, Frank Worrell, Michael Holding and Vivian Richards were not just great cricketers. They helped to forge a West Indian identity globally, that impacted all facets of Caribbean life.
"So, when we get together to discuss the current challenges of the regional game, it is not merely a case of politicians dabbling in some useless pastime."
He continued: "It is, therefore, greatly disheartening to me, and several other colleague Heads, that after CARICOM had taken common positions to assist in addressing the crisis of West Indies cricket, certain Member Governments thereafter publicly adopted different positions."
At the 27th inter sessional CARICOM Heads of Government Conference in Belize earlier last year, a decision was taken to enforce the recommendations of the CARICOM Governance Review Commission – chief of which was the "immediate dissolution" of the then West Indies Cricket Board recently renamed Cricket West Indies.
Just months later, however, Antigua and Barbuda Prime Minister Gaston Browne broke ranks with CARICOM saying he "categorically rejected the call for the dissolution" of the WICB, contending that any such move would "plunge West Indies cricket into further chaos and confusion."
Mitchell on Tuesday urged the regional heads to stand in unity behind CARICOM decisions.
"Colleagues, will we continue as Heads to agree on positions behind closed doors, only to return home and in the glare of the public, push a different agenda," he questioned.
"We can do better. We must do better."
Mitchell said West Indies cricket was in "crisis" and pointed to the team's failure to qualify for the recent ICC Champions Trophy in England and the unlikelihood of their automatic qualification for the 2019 World Cup, as indicators of the malaise.
The veteran leader said that with CWI not discharging its role, CARICOM had a responsibility to act.
"Colleagues, there is an urgent need for us to get back on course, because the current state of affairs of cricket should be a complete embarrassment to all of us who call ourselves West Indians," Mitchell pointed out.
"The failure of the team to qualify for the recent Champions Trophy in England, and the possibility that it now has to play a qualifying tournament among the lowest to see if it can make the next World Cup, is the latest symptom of the crisis.
"The West Indies Cricket Board, as presently constituted, has long ceased to pay attention to the alarm bells."
He added: "The questions must then be asked: are we going to fiddle in disunity while West Indies cricket burns?
"Do we stand by and do nothing, as the current system almost renders the regional game irrelevant?"
CWI has also opposed CARICOM's moves with President Dave Cameron arguing that the organisation should be free of interference from governments.
Around the Web