Head coach of the national U15 football team Bryan Joseph said that the players have progressed much faster than anticipated following the five day camp which ended yesterday.
"We've seen progress faster than we'd expected. The team has grown a lot over the last few months and the several encampments we've had. We're now in a position where we have a clear picture of our potential based on what we have been able to achieve, and we also have a better understanding of how to prepare the guys," said Joseph.
The Guyana national U15 team is preparing for the upcoming CONCACAF U15 tournament to be held August 13th-19th in the United States of America.
The tournament will be held at IMG's campus in Bradenton, Florida and CONCACAF has teamed up with IMG, one of the world's largest and most advanced multi-sport training and educational institutions, to stage the tournament.
According to Joseph, the camp was very competitive.
"The camp got very competitive and every position within the squad is being challenged by new members so we have observed that both the level of play and commitment have improved. Clearly we have seen the importance of the ATCs and how the developmental pathway of the players is coming together," he said.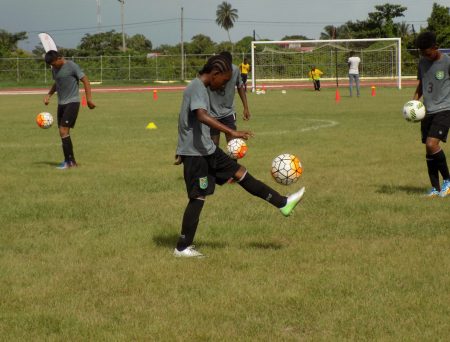 All 40 eligible member associations of CONCACAF are expected to participate and Joseph feels there is still a lot of work to be done.
"This is still a process, we don't have the final product as yet, we continue to build with a solid technical unit that is working together to bring out the best in the team. We expect a competitive tournament and we plan to be equal to the task. Therefore, we're working to get the young footballers ready to face whomever comes before us," he declared.
Around the Web