A growing number of international athletic stars are lining up to participate in the second annual Aliann Pompey Invitational (API) carded for tomorrow at the National Track and Field Centre at Leonora, West Coast Demerara.
The list includes top Trinidad and Tobago sprinter, Emmanuel Callender, the latest to confirm his participation in the Men's 100m sprint.
Callender has personal bests of 10.05 seconds for the 100-metre dash and 20.40 seconds for the 200-meter sprint and ranks among the top ten Trinidadians ever for the shorter distance.
The 33-year-old is Trinidad & Tobago's current National 100m Champion and a two-time Olympic bronze medalist. Callender's time of 10.10s was good enough to win Trinidad's recently concluded Senior Championships.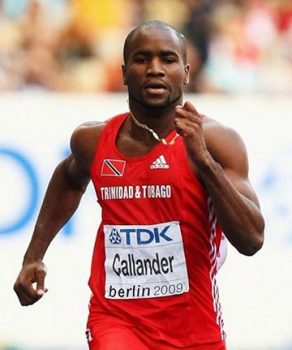 He joins a cast that includes former World Championship 100m champion, Kim Collins who will co-headline the marquee sprint event. A living legend, Collins, 42, has a personal best of 9.93s in the blue riband event. He snared his country's first gold medal at the championships held in Paris, France in 2003.
The famed Collins from St Kitts and Nevis will compete in a deep field in the Banks DIH's Men's100m which also will include Tre Houston of Bermuda, Tahir and Chavaugh Walsh of Antigua and Barbuda, Barbados', Levi Cadogan and Jaquone Hoyte, Yancarlos Martinez of the Dominican Republic and Fred Dorsi of the U.S. Virgin Islands.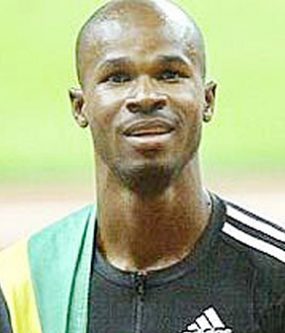 Local standouts, Compton Caesar, Rupert Perry, Tevin Garraway, Owen Adonis, Emmanuel Archibald and Jeremy Bascom are also scheduled to get into the blocks when the fixture gets off to a flying start at 15:00hrs.
According to the start list, 14 Olympians will be battling for lucrative cash prizes in the various events on the programme.
In excess of 30 international athletes will invade these shores in a high calibre affair. Their purposes would be to either warm up for or chase a qualifying standard for the IAAF World Championships slated for London, England next month.
More than 100 medal chasing athletes from 15 territories including Guyana are expected to compete.
Organisers say it is the first time in the country's history that such athletic star power will be at the same venue competing in 12 Track and four Field events.  (Emmerson Campbell)
Around the Web