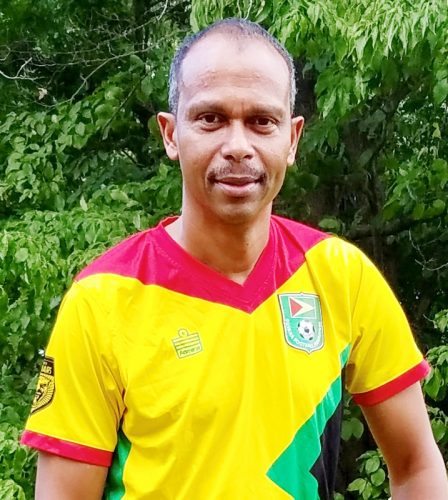 The Guyana Football Federation (GFF) has appointed Paul Beresford's as its International Team Coordinator for the female programme.
Beresford, whose appointment was made on 1st July, 2017 and will be effective until 1st July, 2018 has been a longstanding partner of the GFF.
Among his primary responsibilities will be creating scouting and recruitment networks for Guyana's female national teams including the senior team known as the Lady Jags and the representative female junior teams.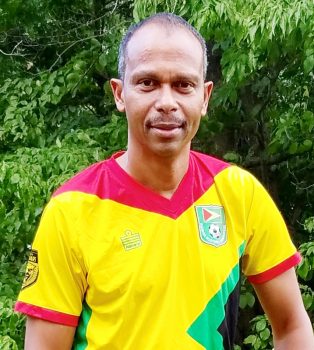 He is also responsible for implementing overseas talent ID camps, coordinating 'Lady Jags' overseas based training camps, tracking and monitoring the performance of 'Lady Jags' and youth players, coordinating the 'Lady Jags' International Programme, ensuring clear communication links to all our overseas-based players, liaising with the Women's Development Officer (WDO) to ensure there is an integrated system for locally-based 'Lady Jags' players and assisting in the continued development of our GFF Women's Programme both locally and overseas.
According to a press release from the Guyana Football Federation (GFF),  Technical Director, Ian Greenwood, in an invited comment, said: "This appointment will continue to strengthen the international outlook and professionalism of our female programme.  Tracking and monitoring of our overseas 'Lady Jags' is a crucial part of the role to ensure we have up to date information on our players. Mr. Beresford is also tasked with the scouting and recruitment of potential new players at all age groups for the female programme which will be done with a clear and robust recruitment strategy.  Overseas Talent ID and training camps will help ensure our 'Lady Jags' teams are in the strongest possible shape when competition and international engagements are upon us."
Comments

A call by acting President Moses Nagamootoo urging the Commonwealth Federation to unite through sports was made yesterday at Olympic House (Liliendaal) during his keynote address at the Commonwealth Games Federation (CGF) meeting of the Americas and the Caribbean.

By Noelle Smith If he could get one wish granted immediately it would be for the playing fields and various sporting arenas across the country to be in proper condition.

In an extraordinary display of speed, grit and stamina, Team Coco's Jamal John emerged winner of the grueling 80-mile Victor Macedo Memorial road race yesterday.

Essequibo remained at the top of the points table after completing an exciting three – wicket victory over Georgetown in fourth-round action of the Guyana Cricket Board/Jaguars three – day franchise league at the Tuschen Sports Club ground, East Bank Essequibo, yesterday.

The aspirations of the petite, 23-year-old national and regional squash champion, Mary Fung-A-Fat, was to simply live a childhood dream of 'going pro.' On September 18, Mary participated in her debut match as a full-time pro at the 2017 Nash Cup tournament in London, Ontario, Canada where she gave a solid account of herself despite dropping her match against her English counterpart.