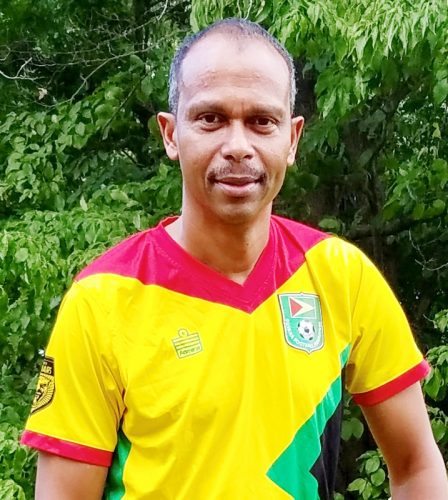 The Guyana Football Federation (GFF) has appointed Paul Beresford's as its International Team Coordinator for the female programme.
Beresford, whose appointment was made on 1st July, 2017 and will be effective until 1st July, 2018 has been a longstanding partner of the GFF.
Among his primary responsibilities will be creating scouting and recruitment networks for Guyana's female national teams including the senior team known as the Lady Jags and the representative female junior teams.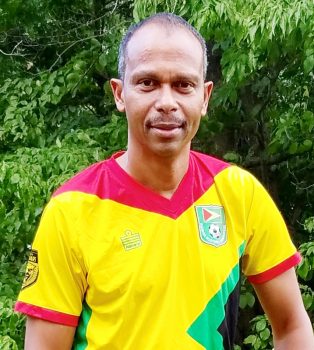 He is also responsible for implementing overseas talent ID camps, coordinating 'Lady Jags' overseas based training camps, tracking and monitoring the performance of 'Lady Jags' and youth players, coordinating the 'Lady Jags' International Programme, ensuring clear communication links to all our overseas-based players, liaising with the Women's Development Officer (WDO) to ensure there is an integrated system for locally-based 'Lady Jags' players and assisting in the continued development of our GFF Women's Programme both locally and overseas.
According to a press release from the Guyana Football Federation (GFF),  Technical Director, Ian Greenwood, in an invited comment, said: "This appointment will continue to strengthen the international outlook and professionalism of our female programme.  Tracking and monitoring of our overseas 'Lady Jags' is a crucial part of the role to ensure we have up to date information on our players. Mr. Beresford is also tasked with the scouting and recruitment of potential new players at all age groups for the female programme which will be done with a clear and robust recruitment strategy.  Overseas Talent ID and training camps will help ensure our 'Lady Jags' teams are in the strongest possible shape when competition and international engagements are upon us."
Comments

Ladies and gentlemen it's Showtime. All of the boxers on the six-fight 'Bad Blood' (Sangre Malo) card scheduled for tonight at the Cliff Anderson Sports Hall cleared their final hurdle yesterday by making weight in their respective weight classes.

Stumps on day two of Guyana's Jaguar's final round clash against the Trinidad and Tobago Red Force ended on a bittersweet note for young sensation, Sherfane Rutherford who fell agonizingly short of his maiden first-class century at the Guyana National Stadium, Providence yesterday.

LONDON, CMC – Under-fire West Indies Under-19s and their embattled captain, Emmanuel Stewart, have found backing from the historic Marylebone Cricket Club, in the controversial 'obstructing the field' dismissal of South African opener Jiveshan Pillay, during their ICC Youth World Cup match last Wednesday.

BRIDGETOWN, Barbados, Jan 19, CMC – Barbados Pride pace quartet of Chemar Holder, Keon Harding, Justin Greaves and Dominic Drakes brought to life a pedestrian day with hostile bowling in the final hour to put Jamaica Scorpions on the back-foot in the Regional 4-Day Championship on Friday here.

BASSETERRE, St Kitts, CMC – Devon Smith's bid at history proved anticlamatic when he suffered the indiginity of a one-ball 'duck' on the opening day of Windward Islands Volcanoes' final round match against Leeward Islands Hurricanes here Thursday.