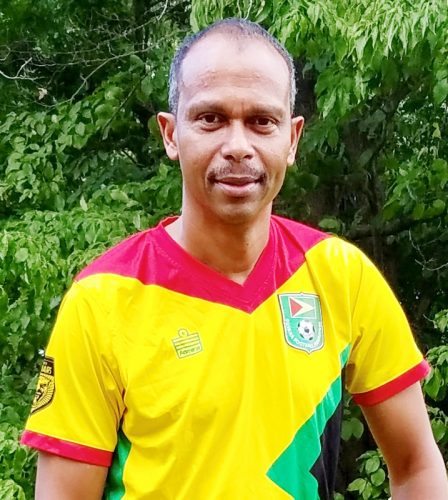 The Guyana Football Federation (GFF) has appointed Paul Beresford's as its International Team Coordinator for the female programme.
Beresford, whose appointment was made on 1st July, 2017 and will be effective until 1st July, 2018 has been a longstanding partner of the GFF.
Among his primary responsibilities will be creating scouting and recruitment networks for Guyana's female national teams including the senior team known as the Lady Jags and the representative female junior teams.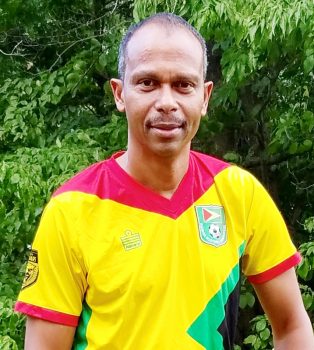 He is also responsible for implementing overseas talent ID camps, coordinating 'Lady Jags' overseas based training camps, tracking and monitoring the performance of 'Lady Jags' and youth players, coordinating the 'Lady Jags' International Programme, ensuring clear communication links to all our overseas-based players, liaising with the Women's Development Officer (WDO) to ensure there is an integrated system for locally-based 'Lady Jags' players and assisting in the continued development of our GFF Women's Programme both locally and overseas.
According to a press release from the Guyana Football Federation (GFF),  Technical Director, Ian Greenwood, in an invited comment, said: "This appointment will continue to strengthen the international outlook and professionalism of our female programme.  Tracking and monitoring of our overseas 'Lady Jags' is a crucial part of the role to ensure we have up to date information on our players. Mr. Beresford is also tasked with the scouting and recruitment of potential new players at all age groups for the female programme which will be done with a clear and robust recruitment strategy.  Overseas Talent ID and training camps will help ensure our 'Lady Jags' teams are in the strongest possible shape when competition and international engagements are upon us."
Comments

The inaugural Magnum 'Tek Charge and Win', Futsal Christmas Classic was officially launched yesterday at the Windjammer International Hotel and Cuisine, Queen Street, Kitty.

TAROUBA, Trinidad, CMC – Guyana Jaguars captain Leon Johnson hit a sparkling, fifth first-class hundred to put the current leaders and reigning three-time champions into the early ascendancy against Trinidad & Tobago Red Force in the Regional 4-Day Championship on Thursday.

If you are a fan of chiseled physiques, then the place to be this evening is the Theatre Guild in Parade Street, Kingston.

Turfites get ready, the 'Sport of Kings' returns to the Alness Turf Club tomorrow for a grand one-day meeting.
The Playoff Round of the Guyana Amateur Basketball Federation (GABF) 2017 'Road to Mecca' tournament bounces off today at the Cliff Anderson Sports Hall, Homestretch Avenue.