NOTTINGHAM, England, (Reuters) – South Africa took a firm grip on the second test at Trent Bridge after a see-saw second day in which 15 wickets tumbled and the fragility of England's fragile top-order batting was brutally exposed yesterday.
The touring side reached 75-1 in their second innings at the close, a lead of 205, with Dean Elgar (38 not out) and Hashim Amla (23 not out) bringing some order to the final hour and ensuring their team are well-placed to force the victory that would level the four-match series at 1-1.
South Africa began the day on 309-6 in their first innings and from the first over, in which James Anderson claimed the wicket of Vernon Philander, the bowlers had the edge underneath grey skies on a pitch that responded to seam and spin.
Anderson mopped up the tail with a devastating spell of 4-4 in little more than half-an-hour to dismiss South Africa for 335.
But South Africa's attack proved equally potent, with seamer Chris Morris and spinner Keshav Maharaj picking up three wickets apiece.
Only Joe Root provided real resistance, rallying his side after Philander and Morne Morkel removed both openers to reduce England to 3-2.
England's captain is never inclined to sit back and let the bowlers dominate and he responded with an impressive counter-attack to hit 78.
But just when Root looked in sight of a third successive test century at Trent Bridge, he fell to a loose shot off Morkel that gave keeper Quinton de Kock one of his four catches.
Gary Ballance (27) had helped him add 83 for the third wicket before Philander forced him to inside edge the ball on to his stumps just after lunch.
After Ben Stokes departed cheaply, Jonny Bairstow (45) took England in sight of 200 before falling to a wonderful delivery from Maharaj which pitched on middle and took out off stump.
Moeen Ali failed to reproduce his batting from Lord's and was caught in the covers for 18 off Morris, who trapped Stuart Broad lbw next ball.
By the time Morris finished off the innings on 205, having Mark Wood caught in the slips fending off a short ball, 14 wickets had fallen for just 231 runs.
There was one more to come when Anderson drew an edge from Heino Kuhn and Root took a fine low catch at slip.
The Lancashire paceman was on a high after his five first-innings wickets – the seventh time he had reached the landmark in nine tests at Trent Bridge – but watchful batting extended South Africa's lead.
Scoreboard
South Africa 1st innings (Overnight: 309-6)
Elgar c Dawson b Anderson 6
Kuhn b Broad 34
Amla c Wood b Broad 78
de Kock c Cook b Broad 68
du Plessis c Bairstow b Stokes 19
Bavuma c Bairstow b Stokes 20
Philander c Dawson b Anderson 54
Morris c&b Anderson 36
Maharaj c Root b Anderson 0
Morkel c Bairstow b Anderson 8
Olivier not out 0
Extras (lb-12) 12
Total (all out, 96.2 overs) 335
Fall of wickets: 1-18 D. Elgar,2-66 H. Kuhn,3-179 Q. de Kock,4-194 H. Amla,5-220 F. du Plessis,6-235 T. Bavuma,7-309 V. Philander,8-317 K. Maharaj,9-330 C. Morris,10-335 M. Morkel
Bowling J. Anderson 23.2 – 6 – 72 – 5 S. Broad 22 – 4 – 64 – 3 M. Wood 17 – 3 – 61 – 0 B. Stokes 18 – 3 – 77 – 2 L. Dawson 7 – 1 – 26 – 0 M. Ali 8 – 1 – 21 – 0 K. Jennings 1 – 0 – 2 – 0
England 1st innings
Cook c de Kock b Philander 3
Jennings c de Kock b M. Morkel 0
Ballance b Philander 27
Root c de Kock b M. Morkel 78
Bairstow b Maharaj 45
Stokes c de Kock b Maharaj 0
Ali c du Plessis b Morris 18
Dawson c Amla b Maharaj 13
Broad lbw b Morris 0
Wood c du Plessis b Morris 6
Anderson not out 0
Extras (b-4 lb-10 w-1) 15
Total (all out, 51.5 overs) 205
Fall of wickets: 1-3 A. Cook,2-3 K. Jennings,3-86 G. Ballance,4-143 J. Root,5-168 B. Stokes,6-177 J. Bairstow,7-199 M. Ali,8-199 S. Broad,9-199 L. Dawson,10-205 M. Wood
Bowling M. Morkel 13 – 2 – 45 – 2 V. Philander 13 – 2 – 48 – 2 C. Morris 8.5 – 1 – 38 – 3 D. Olivier 7 – 0 – 39 – 0(w-1) K. Maharaj 10 – 1 – 21 – 3
South Africa 2nd innings
Kuhn c Root b Anderson 8
Elgar not out 38
Amla not out 23
Extras (lb-6) 6
Total (for 1 wickets, 22 overs) 75
Fall of wickets: 1-18 H. Kuhn
To bat: F. du Plessis, T. Bavuma, Q. de Kock, C. Morris, V. Philander, K. Maharaj, D. Olivier, M. Morkel
Bowling J. Anderson 6 – 2 – 13 – 1 S. Broad 6 – 1 – 21 – 0 M. Wood 4 – 1 – 19 – 0 M. Ali 3 – 1 – 15 – 0 B. Stokes 2 – 1 – 1 – 0 L. Dawson 1 – 1 – 0 – 0 Referees Umpire: Simon Fry Umpire: Paul Reiffel TV umpire: Sundaram Ravi Match referee: Jeff Crowe
Comments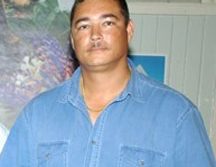 The top brass of the Guyana Olympic Association (GOA) along with General Manager, David Fernandes  collectively described Guyana's performance as 'fair' during the staging of the 21st edition of the Commonwealth Games held from April 4-15 in Australia.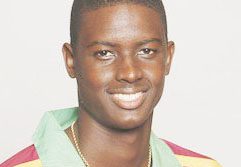 BRIDGETOWN, Barbados, CMC – Captain Jason Holder has underscored the importance of several one-day series leading up to next year's World Cup in England, stressing it was vital West Indies used them to gain confidence, momentum and a settled line-up for the global showpiece.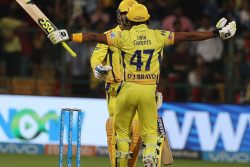 BANGALURU, India, CMC – West Indies all-rounder Dwayne Bravo played hero as Chennai Super Kings plundered 16 runs from the final over to overhaul an imposing target of 206, and beat Royal Challengers Bangalore by five wickets with two balls to spare here yesterday.
Following the conclusion of their investigation into the shooting incident at the Petra Organization Futsal finale, the Guyana Football Federation (GFF) has concluded that the security arrangements for the event were inadequate but has nevertheless given approval for the match to be replayed under specific conditions.