The South Tukeyen Sports Committee and Bannas Foundation will today run off a pre-emancipation Champion of Champions four-a-side small goal and penalty shootout from the 8:00 hours at the Meadow Brook Basketball Court.
An entrance fee of $6000 is required to enter the tournament while each team is allowed to field a squad of seven players.
Winners will receive trophies donated by Tent City, Trophy Stall, Bannas Foundation and the South Turkeyen Sports Community. The organizers are Johnny `Overseas' Barnwell, Kevin Walcott and Wesley Tyndal.
Comments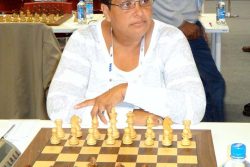 Sixteen-year-old Nellisha Johnson stunned Candidate Master (CM) Sheriffa Ali in the first round while Woman FIDE Master (WFM) Maria Varona-Thomas played undefeated to lift the title in the first ever Guyana Chess Federation (GCF) female national chess championships last weekend at the National Racquet Center, Woolford Avenue.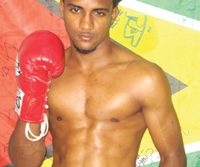 Elton Dharry's promotional team, Havoc Boxing is staying true to their word of making 2018 a busy year for the national bantamweight champion.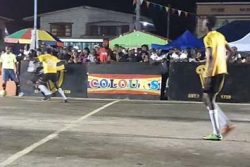 Quiet Storm, Amelia's Ward Russians and Assassa Ballers sealed their berth to the knockout round when the Guinness 'Greatest of the Streets' Linden Championship continued on Sunday.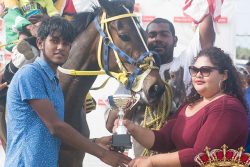 Following the first leg on April 1, the Jumbo Jet Thoroughbred Racing Committee (JJTRC) will run off the second leg of its inaugural Triple Crown Series this Sunday at the Rising Sun Turf Club.