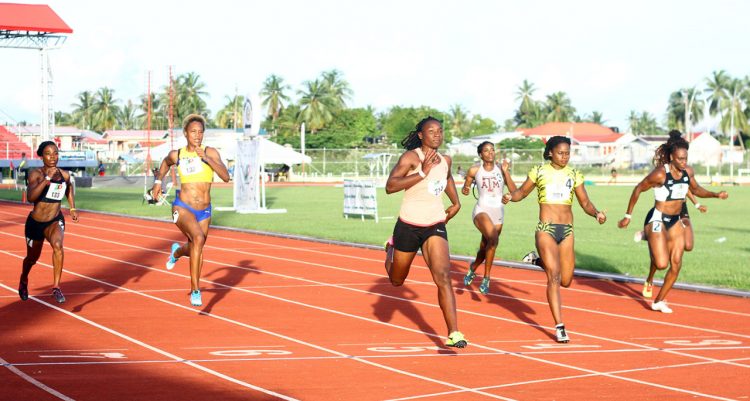 After using last year's inaugural Aliann Pompey Invitational as a litmus test, the 2017 edition of the meet which was staged last Saturday was dubbed an overwhelming success on many fronts.
The Grand Prix which was headlined by living sprint legend and six-time Olympian and 2003 World Championship 100m gold medalist, Kim Collins, attracted 13 other Olympians from 17 territories inclusive of Guyana.
The prize money tripled from US$6000 to US$18,500 and also the attendance significantly grew despite the distant location of the National Track and Field Centre at Leonora.
The meet will go down as a historic one as those in attendance witnessed the fastest 400m event ever ran on local soil. Two-time Olympian, Winston George lowered his national quarter-mile record to 45.16s, two years after setting the previous mark of 45.25s in Beijing, China.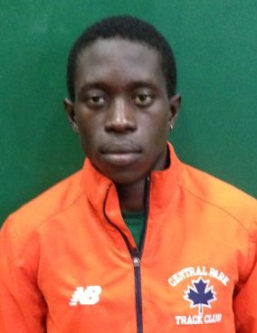 Several meet records were also broken.
Despite the growth of the IAAF sanctioned event, meet director and four-time Olympian, Aliann Pompey stated that the organizers will continue to work to bolster the prestige of the fixture.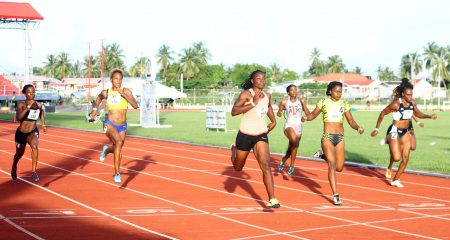 "Several meet records were broken and I think the fans were entertained. I think overall it was a plus."
Pompey added, "We were very excited with getting someone like Kim Collins here to compete but we would like to build on this and receive additional support from sponsors which will allow us to offer bigger incentives."
The 39 year-old reasoned that "we have to give high calibre athletes a reason to be here and hence financially it has to make sense. I think that us offering more incentives will enable us to make the meet more attractive."
Comments

(Reuters) Three USA Gymnas-tics board members resigned yesterday in the wake of its former team physician sexually abusing female gymnasts, a step the organization said would support its reform efforts.

(Reuters) – The presidents of world soccer and world athletics are set to be snubbed by the International Olympic Commit-tee (IOC) next month when the body is likely to again overlook them for membership, a source told Reuters yesterday.

BRIDGETOWN, Barbados, CMC – The Vivian Richards Cricket Stadium in Antigua will host the final of the Women's Twenty20 World Cup later this year, the International Cricket Council confirmed yesterday.

By Charwayne Walker When Tagenarine Chanderpaul reached three figures against Barbados at the Kensington Oval in the ninth round of the Cricket West Indies Digicel-sponsored Regional four day championships earlier this month, the son of the legendary Shivnarine Chanderpaul had placed himself and his father on an elite fathers and sons list who had the distinct honour of scoring a century at the Regional First Class Level.

By Romario Samaroo Guyana Jaguars Head Coach, Esaun Crandon said Sunday that excellent preparation and planning were the factors mainly responsible for the Guyana Jaguars winning the just-concluded Cricket West Indies (CWI) Digicel Regional four-day competition.