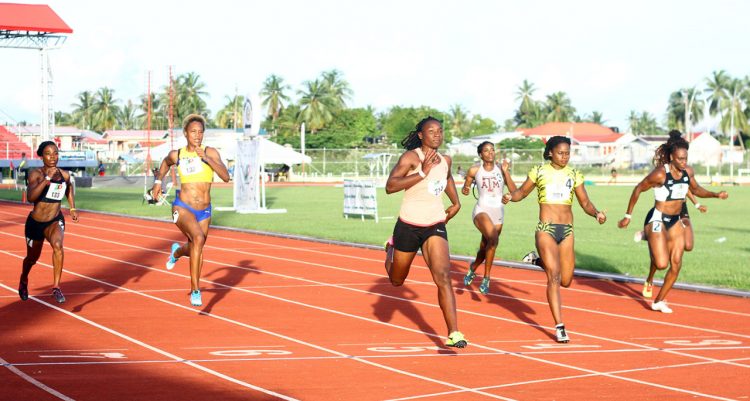 After using last year's inaugural Aliann Pompey Invitational as a litmus test, the 2017 edition of the meet which was staged last Saturday was dubbed an overwhelming success on many fronts.
The Grand Prix which was headlined by living sprint legend and six-time Olympian and 2003 World Championship 100m gold medalist, Kim Collins, attracted 13 other Olympians from 17 territories inclusive of Guyana.
The prize money tripled from US$6000 to US$18,500 and also the attendance significantly grew despite the distant location of the National Track and Field Centre at Leonora.
The meet will go down as a historic one as those in attendance witnessed the fastest 400m event ever ran on local soil. Two-time Olympian, Winston George lowered his national quarter-mile record to 45.16s, two years after setting the previous mark of 45.25s in Beijing, China.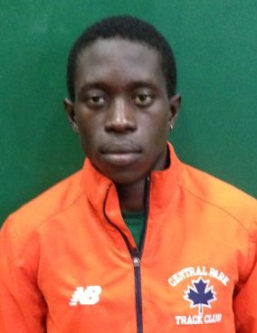 Several meet records were also broken.
Despite the growth of the IAAF sanctioned event, meet director and four-time Olympian, Aliann Pompey stated that the organizers will continue to work to bolster the prestige of the fixture.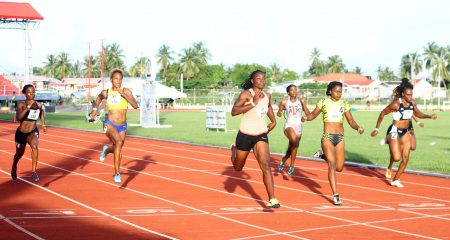 "Several meet records were broken and I think the fans were entertained. I think overall it was a plus."
Pompey added, "We were very excited with getting someone like Kim Collins here to compete but we would like to build on this and receive additional support from sponsors which will allow us to offer bigger incentives."
The 39 year-old reasoned that "we have to give high calibre athletes a reason to be here and hence financially it has to make sense. I think that us offering more incentives will enable us to make the meet more attractive."
Comments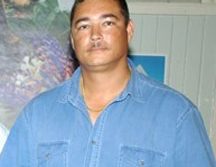 The top brass of the Guyana Olympic Association (GOA) along with General Manager, David Fernandes  collectively described Guyana's performance as 'fair' during the staging of the 21st edition of the Commonwealth Games held from April 4-15 in Australia.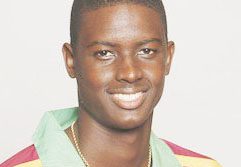 BRIDGETOWN, Barbados, CMC – Captain Jason Holder has underscored the importance of several one-day series leading up to next year's World Cup in England, stressing it was vital West Indies used them to gain confidence, momentum and a settled line-up for the global showpiece.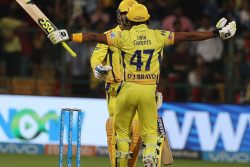 BANGALURU, India, CMC – West Indies all-rounder Dwayne Bravo played hero as Chennai Super Kings plundered 16 runs from the final over to overhaul an imposing target of 206, and beat Royal Challengers Bangalore by five wickets with two balls to spare here yesterday.
Following the conclusion of their investigation into the shooting incident at the Petra Organization Futsal finale, the Guyana Football Federation (GFF) has concluded that the security arrangements for the event were inadequate but has nevertheless given approval for the match to be replayed under specific conditions.