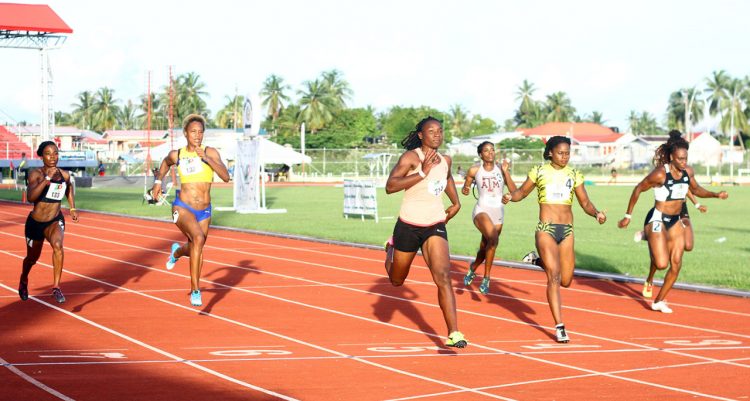 After using last year's inaugural Aliann Pompey Invitational as a litmus test, the 2017 edition of the meet which was staged last Saturday was dubbed an overwhelming success on many fronts.
The Grand Prix which was headlined by living sprint legend and six-time Olympian and 2003 World Championship 100m gold medalist, Kim Collins, attracted 13 other Olympians from 17 territories inclusive of Guyana.
The prize money tripled from US$6000 to US$18,500 and also the attendance significantly grew despite the distant location of the National Track and Field Centre at Leonora.
The meet will go down as a historic one as those in attendance witnessed the fastest 400m event ever ran on local soil. Two-time Olympian, Winston George lowered his national quarter-mile record to 45.16s, two years after setting the previous mark of 45.25s in Beijing, China.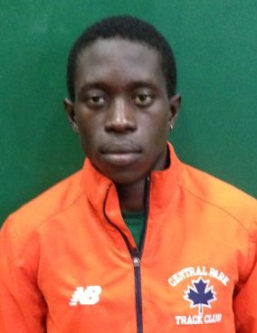 Several meet records were also broken.
Despite the growth of the IAAF sanctioned event, meet director and four-time Olympian, Aliann Pompey stated that the organizers will continue to work to bolster the prestige of the fixture.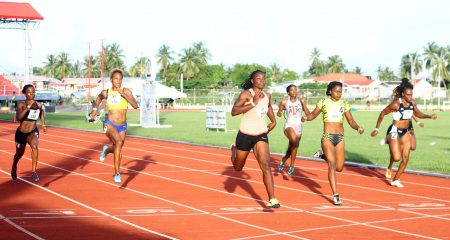 "Several meet records were broken and I think the fans were entertained. I think overall it was a plus."
Pompey added, "We were very excited with getting someone like Kim Collins here to compete but we would like to build on this and receive additional support from sponsors which will allow us to offer bigger incentives."
The 39 year-old reasoned that "we have to give high calibre athletes a reason to be here and hence financially it has to make sense. I think that us offering more incentives will enable us to make the meet more attractive."
Comments

A call by acting President Moses Nagamootoo urging the Commonwealth Federation to unite through sports was made yesterday at Olympic House (Liliendaal) during his keynote address at the Commonwealth Games Federation (CGF) meeting of the Americas and the Caribbean.

By Noelle Smith If he could get one wish granted immediately it would be for the playing fields and various sporting arenas across the country to be in proper condition.

In an extraordinary display of speed, grit and stamina, Team Coco's Jamal John emerged winner of the grueling 80-mile Victor Macedo Memorial road race yesterday.

Essequibo remained at the top of the points table after completing an exciting three – wicket victory over Georgetown in fourth-round action of the Guyana Cricket Board/Jaguars three – day franchise league at the Tuschen Sports Club ground, East Bank Essequibo, yesterday.

The aspirations of the petite, 23-year-old national and regional squash champion, Mary Fung-A-Fat, was to simply live a childhood dream of 'going pro.' On September 18, Mary participated in her debut match as a full-time pro at the 2017 Nash Cup tournament in London, Ontario, Canada where she gave a solid account of herself despite dropping her match against her English counterpart.