Guyana's male and female table tennis teams face a tough road in their quest to qualify for team honours at the 59th annual Caribbean championships now underway in Havana, Cuba.
The male team spearheaded by national men's singles champion Christopher Franklin, and including former national men's singles champion Nigel Bryan, Joel Alleyne and Shemar Britton is grouped with Dominican Republic and Puerto Rico.
With two teams advancing from each group to the main draw the Guyanese will need to upset either of the two higher seeded teams.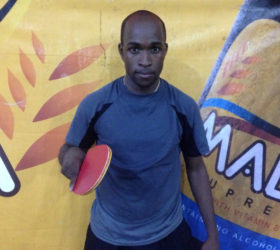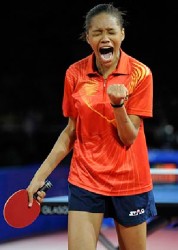 Host country Cuba is the number one seeded team in Group One with the other two teams being Aruba and St Kitts/Nevis while Group Three comprises Jamaica, St Lucia and Dominica.
The Guyana women's team spearheaded by Trenace Lowe and including Natalie Cummins, Chelsea Edghill and Priscilla Greaves is in a similar situation like their male counterparts.
They will also have to get past Puerto Rico and The Dominican Republic.
The fourth team in that group is Martinique and they are seeded number four while Guyana is the number three seeded team.
The men's and women's teams departed Guyana and the United States of America on Monday for the championships which ends Monday while veteran players Diane Chance and George Nicholas left the USA for Cuba yesterday.
Edghill and Greaves, a Caribbean Junior girls bronze medalist coming off a one month training stint in China will contest the female under 21 category while Britton will lead Guyana's charge in the male under 21 category. Britton is coming off a campaign in the USA where he won the Asian American Culture Table Tennis championships AACTT Open under 2400 category July 9th in Flushing, New York.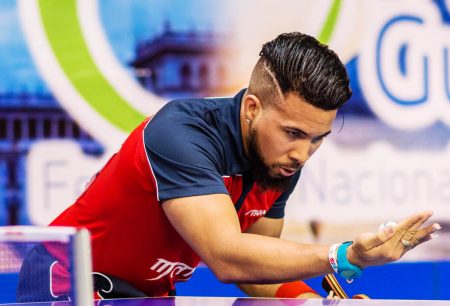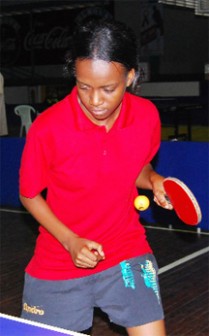 Cuba's men's team, led by Andy Pereira, along with Jorge Campos, LIvan Martinez and Carlos Hernandez is favoured to reach at least the semi-finals.
The Dominican Republic is also favoured to reach the semi-finals with their men's team of Ivan Santos, Samuel Galvez, Isaac Vila and Mariano Lockward.
Vila holds a victory over Guyana's Bryan.
Former Caribbean women's singles champion Eva Brito will spearhead the Dominican Republic's female team challenge with support from Esmerlyn Castro, Cinthya Sanchez, Dahyana Rojas and Olga Vila.
Puerto Rico, another favourite for team honours in the men's division will be led by Hector Berrios and he will receive support from Ricardo Jiminez, Sebastien Echevarria and Gabriel Perez while their women's team consists of Ana Paola Rivera, Amanda Chavarria, Kristie Torres and Alanis Rodriguez.
Overall 52 men and 44 women will compete in Havana representing 13 associations: Aruba, Barbados, Cuba, Dominica, Dominican Republic, French Guiana, Guyana, Jamaica, Martinique, Puerto Rico, St Kitts and Nevis, St Lucia plus Trinidad and Tobago.
A total of 10 events will be held: Men's Team, Women's Team, Men's Singles, Women's Singles, Men's Doubles, Women's Doubles, Mixed Doubles, Under 21 Men's Singles, Under 21 Women's Singles and Over 45 Men's Singles.
Around the Web