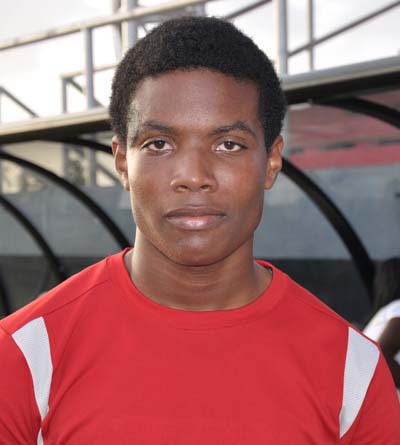 Daniel Williams' coach, Johnny Gravesande is a happy camper after his charge stunningly snared a silver medal at the World U-18 Championships last week in Kenya, but the small town athlete has bigger dreams.
"I want to run in the 44s before the year is out" said the super confident 17 year-old talent from Linden who returned to Guyana yesterday.
A sub 45-second clocking would put him ahead of national record holder, Winston George who only on Saturday last lowered the 400m record from 45.25s to 45.16s.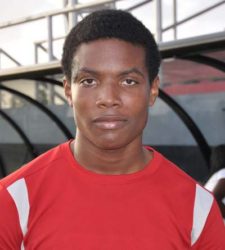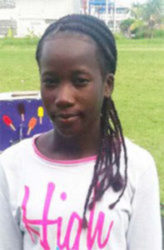 George, a two-time Olympian, is the current face of sprinting for Guyana on the world stage and the 30 year-old will represent the 592 at his second World Championship next month in London, England.
So can the teen star realistically lower his personal best (46.72s) by more than two seconds in the quarter mile event before the calendar flips to 2018 and leap frog George's status as the nation's best? Why not, after all, Williams reminded that his PB before the Worlds was 48.08s.
Williams, defied the odds and surprisingly placed second in the boys 400m final after being the last qualifier following the semifinal round.
"He rises to the occasion in the big races" said Gravesande "He is capable but I want him to take it one race at a time."
It was a historic feat for the soft-spoken Williams who not only ran his personal best (46.72s) but became the fastest local youth quar ter miler of all time.
He also became the first male World U-18 medalist from Guyana.
Gravesande added "Daniel told me he will run 46 and he did it, he is a guy that really focuses and knows what he wants, no one believed he would run 46 but us and he went out there and earned it."
Gravesande said he is extremely proud of Williams and Guyana's other representative at the prestigious meet, long jumper, Chantoba Bright who finished fifth in her event.
"It's a great achievement for Guyana, this is not placing second in the Caribbean or in South America, he is the second best youth 400m athlete in the world. I am happy that the world knows there is a Guyanese athlete named Daniel Williams, I am extremely satisfied with his and Chantoba's performances."
Around the Web