Four time Digicel Schools Football Champions Christianburg/Wismar sealed their seventh consecutive Region 10 title, dismantling Kwakwani Secondary 5-1, yesterday at the Wisburg Secondary Ground, Linden.
Contested under soggy conditions due to constant rainfall, Omar Brewley opened the scoring with a powerful shot from inside the box in the seventh minute.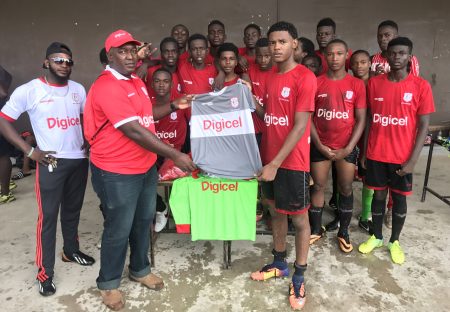 This conversion set the trend for the matchup, with Andre Mayers doubling their lead six minutes onward to give his team a 2-0 lead at the halftime interval.
Jehu Regis, who has netted in every fixture, continued his perfect streak with a 49th minute blast from inside the box, into the right side of the Kwakwani goal.
Kwakwani eventually reduced the deficit to two goals in the 55th minute, through Ivan La Rose. The crafty attacker, unleashed a 30 yard free-kick into the back of the net, after it was misjudged by the opposing custodian.
However, Kevin Dare restored their advantage in the 60th minute, thumping a right foot volley into the roof of the net, after latching onto a pass from Brewley.
A penalty conversion in the 65th minute sealed the score line, as Brewley completed his brace with a finish into the right side.
With the win, Christianburg/Wismar received $100,000 and the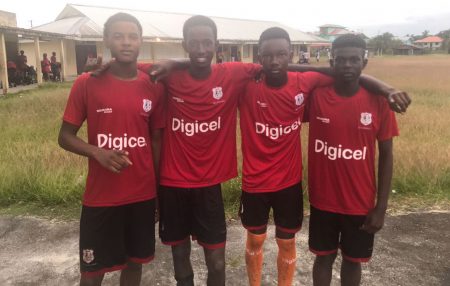 zone winner's uniforms. They will now play, Region Eight titlist Mahdia Secondary on Sunday in the National Playoffs.
The championship is scheduled to conclude on July 31st. Chase Academy is the defending champion, with Christianburg/Wismar the most successful school with four consecutive titles (2012, 2013, 2014, and 2015) in six consecutive final appearances.
Around the Web