The 10th annual St Romain Memorial games will get underway tomorrow
at the Fitzburg Community Centre ground, Port Kaituma, North West District and end Tuesday.
The event is being held by I Movement Promotions and Eddie in collaboration with Conrad St Romain, a press release from the organisers stated.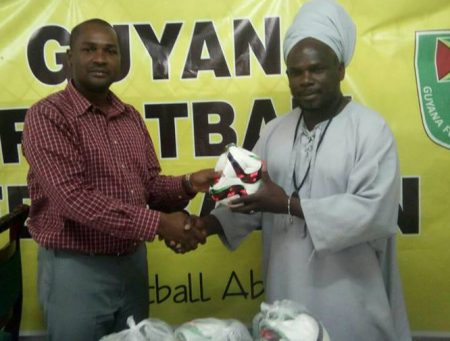 According to the release, the event is being held in an effort to promote health and wellness through sports, social and cultural interaction.
The feature event will be a football tournament among eight teams from the Region One district. The first prize is US$1000 dollars while second and third place finishers will receive US$500 and US$250 dollars respectively.
According to the release, the organizers say that they believe that this type of promotion will unearth lots of talent in the North West District and in the indigenous community.
President of the Guyana Football Federation (GFF) Wayne Forde has donated a number of footballs towards the success of the tournament while endorsing the playing of football in the outlying districts of the country.
Other sponsor includes Chinese & Daughter General Store, Les General Store, C/S General Store & Boutique, Payne Guinness Bar, Johnny Philis, Craig Transportation Services, Sandy's Transportation Services, Odessa Boutique, Rallo Mining, Semone Boutique and Red Neck Groceries.
The first match of the tournament will see Moruca coming up against Five Stars tomorrow. The semifinals will be played on Monday while the final is set for Tuesday.
Around the Web