KINGSTON, Jamaica,  CMC – Controversial Sunshine Girls head coach, Jermaine Allison-McCracken, has quit the post following four turbulent months in charge of the high profile side.
Netball Jamaica confirmed the Englishwoman's departure in a release, while announcing that former player Sasher-Gaye Henry and veteran coach Marvette Anderson, would take over the helm of the national programme.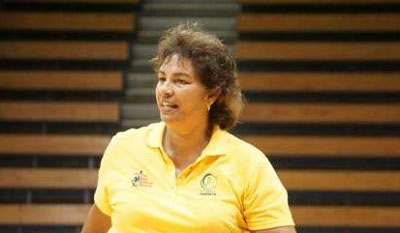 Media reports here said Allison-McCracken wrote to Netball Jamaica last month to outline the terms under which she intended to remain as head coach.
If the terms were not met by Netball Jamaica, Allison-McCracken indicated she would quit the position.
At a board meeting last week, Netball Jamaica said it had unanimously rejected the terms and accepted the Allison-McCracken's resignation.
Allison-McCracken's short time in charge was marked by bust-up with players and sub-par performances by the national side.
Last May, she dismissed goal attack Shanice Beckford and centre court players, Khadijah Williams and Nicole Dixon, from the national squad following a disagreement in training.
Allison-McCracken also attracted criticism from veteran local coach Winston Nevers who slammed her contentious approach to player relations.
She then came under heavy pressure when the Sunshine Girls lost to minnows Barbados for the first time in 33 years, to draw a three-Test series.
At the time, Allison-McCracken said: "It is tough at the top here and so I am going to have to take the pressure, and I am going to have to go back to the drawing board."
Allison-McCracken had filled the post made vacant when Minneth Reynolds also parted ways with Netball Jamaica following the Sunshine Girls' 2-1 series win over England last December.
Around the Web