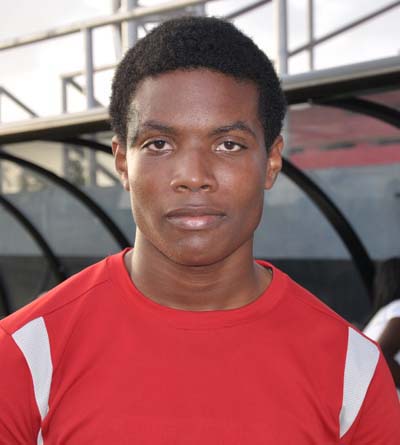 Linden's international star athletes, Daniel Williams and Chantoba Bright will be on show when the eighth annual Boyce/Jefford Track and Field Classic is staged this weekend at the Mackenzie Sports Club Ground.
According to a release, the two athletes among others will be representing the Upper Demerara Club under Coach, Johnny Gravesande, and will be performing on the biggest stage at home since their ascendancy to international acclaim after winning several medals Regionally and on the world stage.
The two standout athletes have never performed against Guyana's best senior athletes in Linden since gaining hardware at varying regional and international meets. The Linden community is eager to see their star athletes on show at home against Guyana's elite athletes.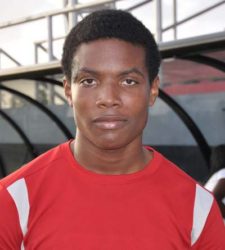 Williams is an International Association of Athletics Federation (IAAF) World Youth silver medalist, which he earned in Kenya recently. Apart from that Williams has silver medals from the South American Youth and Junior Championships on separate occasions.
He would have also had a CARIFTA Games silver medal if he had not stepped on the line in the race, which forced a disqualification. Williams showed huge character when he rebounded from that misfortune to ascend to being the second best youth quarter-miler in the world.
The Mining Town will have their opportunity to see the talented home grown athlete against some of the country's best on home soil for the first time since his global ranking. Williams is expected to compete in the International Men's 200m and the 400m events at the Boyce and Jefford Classic this weekend.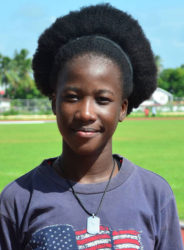 He will have a stern test from the Police and Soldiers, who are registered in full force for the events with their top athletes, including Davin Fraser, Akeem Stewart among others. Williams, however has proven to be a strong competitor under pressure.
In addition, the jump ace, Bright has emerged as a top candidate in the International Women's Long Jump and the Triple Jump events in Guyana. Her performances internationally has so far landed her four CARIFTA Games medals, one gold, two silvers and a bronze.
Bright also has medals from the South American Junior Championships and was the other athlete on the two-member team to Kenya with Gravesande as Coach. Linden gets the opportunity to see Bright attempt to shine among her senior counterparts.
With scholarship offers at colleges in the United States on the table for both athletes, it could be the last time they perform at home at the annual meet. What is certain is that the duo, among others, are expected to hold their own at the MSC Ground this weekend.
The Boyce/Jefford Track and Field Classic VIII is sponsored by Kares Engineering Inc., Ansa Mcal under its Lucozade and Stag Beer brand, The National Sports Commission, The Guyana Tourism Authority, Red Wing Shoes at VSH United, R&D Engineering, Mohammed's Enterprise and K&B Mining.
Around the Web