The Guyana Football Federation (GFF) has officially selected the Boys and Girls teams which will represent the nation at the Inter-Guiana Games (IGG) Goodwill Series scheduled for Suriname from the August 25th– 27th.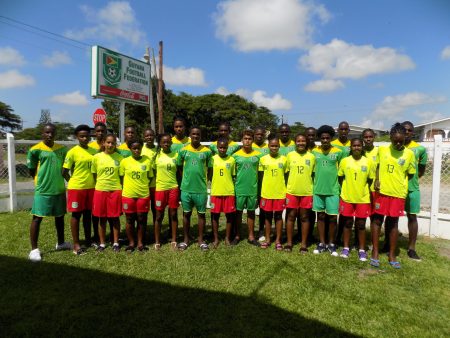 The male team which is headed by Sampson Gilbert, features Goalkeepers: Cumberbatch Jervis and Simeon Hackett, Defenders: Cecil Jackman, Jeremy Garrett, Kevin Padmore, Shomol Smith, Mario Eastman and Reshawn Ritch, Midfielders: Orin Moore, Ryan Hackett, Ryan Dowding, Nixon Robertson, Chris Macey, Anton Peters and Shane Haynes, and Forwards: Brandon Atkinson, Sherral Daniels and Lorenzo Miller. The Assistant Coach of the boy's team is Levi Braithwaite.
On the female side, Akilah Castello will serve once again as the Head Coach, with assistance from Tricia Munroe. The teams consists of Goalkeepers: Shania Riley, Vicky Jonannis, and Indera Amardeo, Defenders: Althea Austin, Odessa Smith, Lendey Adolph, Anastacia Horsham and Naomi Aaron, Midfielders:  Ashana Williams, Siacy Adams, Amanda McKenzie, Tiandi Smith, Latesha Sutherland and Shontel Greene, and Forwards: Jamaica Hunte, Sasha Rodrigues, Anulissa Johnson and Selena Chan.  The teams are scheduled to depart on Thursday, August 24th.
Around the Web