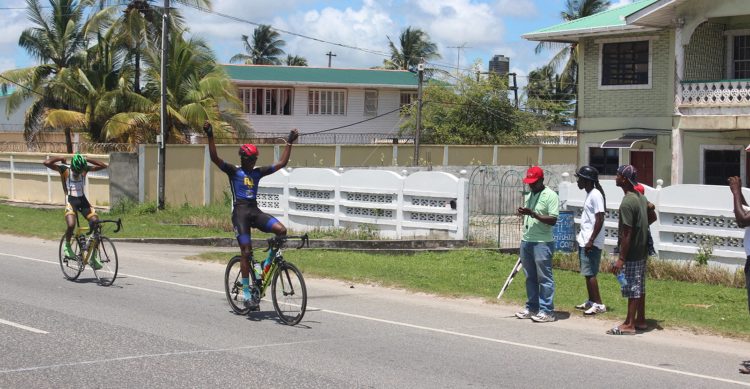 Four of Guyana's best wheelsmen will be competing with some of the world's best riders at the Elite Pan American Track Championships 2017 scheduled for August 30 to September 3 in Trinidad and Tobago.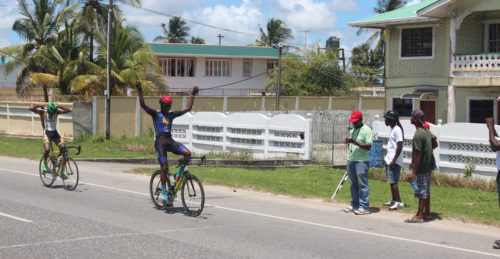 Scott Savory, Romello Crawford, Darryl Rogers and Joelyn Joesph (who will also act in the capacity of coach) will don the colours of the Golden Arrowhead during the Championships which will attract Olympic medalists and reigning World Champions such as Chloe Dygert (USA), Fabian Puerta (COL) and Jessica Salazar (MEX).
In excess of 200 cyclists from 20 countries will do battle against the locals.
According to Manager of the team, Joseph Britton, Savory and Crawford will compete in the points' race, while Joseph, 60, and Rogers will participate in the match sprints.
The outfit is scheduled to arrive in the Twin Island Republic on Sunday.
Note: Joseph decided to compete after former national road race champion, Geron Williams withdrew his name from participating. The USA based Joseph competed at the 1980 and 1984 Olympic Games.
Comments

The Guyana government stepped in on Friday and bailed the Guyana Rugby Football Union (GRFU) out of its financial predicament allowing for the male and female rugby teams to compete at this year's Rugby America's North (RAN) 7s Championship this weekend in Mexico.

KOLKATA, (Reuters) – India's captain Virat Kohli staved off the threat of defeat before their fast bowlers ensured the hosts finished on a high in the drawn opening test against Sri Lanka in an enthralling final day at the Eden Gardens yesterday.

The 2017 edition of the Guinness 'Greatest of the Streets' George-town Championship was officially launched yesterday at the Thirst Park Sports Club.
NEW YORK, (Reuters) – A government witness in the U.S. corruption trial related to soccer's world-governing body FIFA testified yesterday about millions of dollars paid to former soccer officials in exchange for broadcasting and sponsorship rights for international tournaments, all logged in a secret spreadsheet.

Young Achievers Volleyball club was once again the dominant force on the Demerara volleyball circuit after downing their counterparts from the Vanguard Volleyball club in straight sets in the final of the Demerara Volleyball Association (DVA) Men's 'B' division playoff played at the National Gymnasium, Sunday evening.