Host Guyana went down to Barbados by four wickets in the opening match of the 10th West Indies Cricket Council for the Blind  cricket tournament for the visually impaired,  yesterday at the Malteenoes Sports Club (MSC) ground.
Guyana, who were sent in to bat after losing the toss, compiled 292 for 9, from their allotted 40 overs. Captain and West Indies player, Kevin Douglas was in fine touch, stroking a fluent 58, inclusive of four fours, while opener, Gershon Mahase chipped in with 39, including two boundaries.
Extras contribution was a hefty 89, 80 of which were wides, as Halden Ford (2 – 27) and Carl Sobers (2 – 38), led Barbados' bowling effort.
Barbados were then required to make 135 from 15 overs, after it was discovered that the rule which requires the fielding side to have four B1 (totally blind) players on the field at all times, had been breached.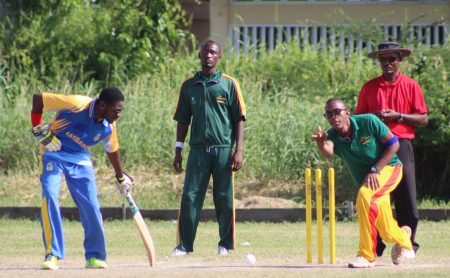 However, the revised target seemed to have worked in Barbados' favour, as they coasted along to 95 for four, with Kci Ward-Ryan (31) and Ford (41), both of whom have represented the West Indies, adding 67 for the third wicket. Barbados eventually reached 136 for 6, in the 14th over to open the tournament on a winning note.
Skipper Douglas, who had an impressive outing, returned with the ball to grab 3 – 16 from three overs, with Douglas Tika supporting with 2 – 31.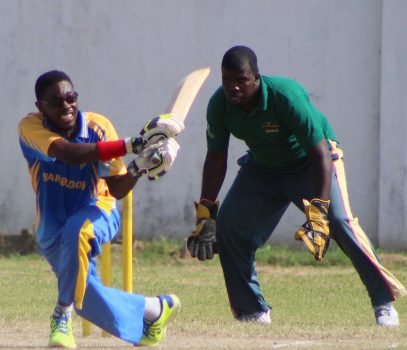 The three team tournament, which also includes the defending champions Jamaica, will be used to select the West Indies squad to participate in the Blind Cricket World Cup, slated for Dubai and Pakistan, from January 10 – 25, 2018.
Today's fixture will see Barbados taking on Jamaica, while Guyana will do battle against Jamaica tomorrow.
The team with the most points at the end of the three rounds will be declared the winner. The T20 leg of the tournament will be held on Sunday, with the winner of the 40 overs tournament advancing straight to the T20 final which is set for Sunday afternoon at the MSC.
Around the Web