The Guyana Football Federation (GFF)/FIFA Referees Assistance Programme (RAP), was officially launched yesterday afternoon at the Conference Room of the Critchlow Labour College on Woolford Avenue.
The three day initiative commenced yesterday afternoon at 17:30hrs with a Fitness Test at the National Track and Field Facility, Leonora.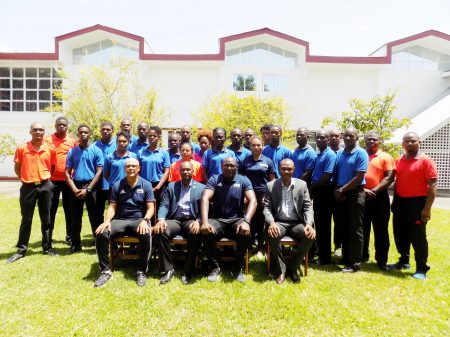 The programme which will feature 30 referees, inclusive of four Targeted Referees and Tier One officials, consists of classroom and field sessions. The objective of the RAP course is to create uniformity amongst the Elite Referees.
The field sessions are scheduled for the Ministry of Education Ground, Carifesta Avenue, Georgetown, and will be held today, tomorrow and Saturday from 15:00hrs to 17:00hrs.
The sessions will be coordinated by FIFA's Regional Development Officer / Technical Instructor, Peter Prendergast and Fitness Instructor, Allan Morgan Browne.
Physical Fitness Instructor Lindley Langhorne will serve as an assistant.
Around the Web