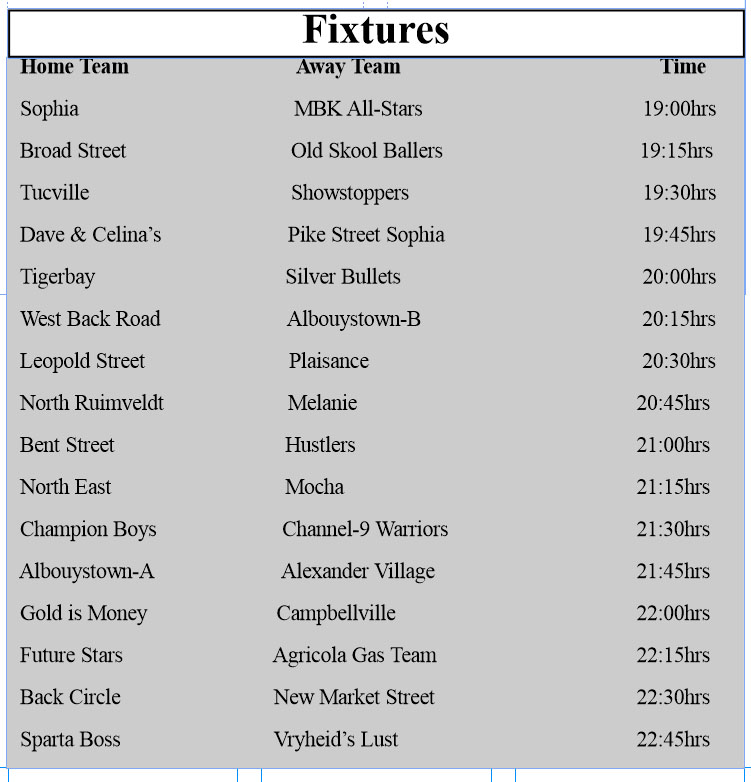 The eagerly anticipated and much publicized inaugural Guinness 'Cage Football Championships  has been rescheduled for Tuesday  after the opening night was abandoned due to a power failure.
According to a release from the tournament coordinators Three Peat Promotions, "All systems were in place for the commencement of the tournament at 20:00hrs, only for the venue to be engulfed in darkness at 18:45hrs due to a power failure.
"The resulting blackout, which was endured by a large crowd, lasted until 21:30hrs, and, as such, we [coordinators] were forced to reschedule the fixtures until Tuesday.
"All 16 elimination matches will be contested on the next match-day, which is now being dubbed 'Super Tuesday'. The action will commence at 19:00hrs, with the resulting winners progressing to the group stage," stated the release.
The format, which is being contested for the first time on local shores, allows competing teams the option to pass the ball off the surrounding walls, in the process removing the traditional touchlines from play.
The event features 32 teams from several regions, battling for over $700,000 in cash and prizes. The other playing dates are August 31st, September 2nd, 5th, 7th, 9th and 16th.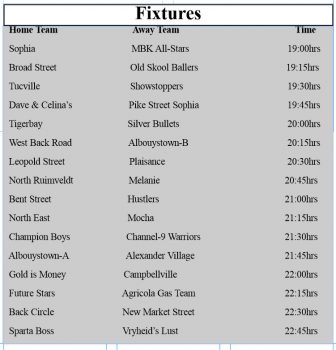 The winning team will walk away with $400,000 and the championship trophy while the runner-up will pocket $200,000 and the respective trophy.
The third and fourth placed finishers will collect $100,000 and $50,000 respectively and the corresponding accolades.
On the individual side, the Most Valuable Player (MVP) will receive a gold chain from YK Investments and Pawn Shop and the respective accolade from Trophy Stall.
Other sponsors of the event include Star Party Rentals, Faye Joseph, Claude Geddes Recreational Sports Club, Woodpecker Trophies and Sports and John Fernandes Ltd.
Around the Web