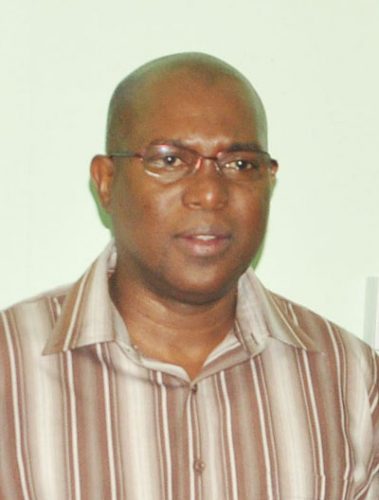 Following the devastation of Hurricane Irma throughout the northern Caribbean, a collective decision was taken by the Caribbean presidents to postpone the all-important meeting to chart the Region's way forward in relation to AIBA's current crisis.
This is according to President of the GBA, Steve Ninvalle.
Ninvalle told Stabroek Sport yesterday that the meeting has been rescheduled to October 14 at the Racquet Centre following the disruption of travel arrangements.
He added that the decision to push back the meeting was hailed by the other Caribbean presidents.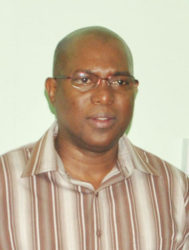 "Emails were also dispatched to all parties that were invited about the decision and it has been applauded since we have showed solidarity with our Caribbean brothers and sisters at this time."
He added:"Many persons are reeling from the effects of the hurricane and this is a time to be with your love ones and start the rebuilding process so that decision was taken and well received by all."
Ralph James of Grenada wrote:"I fully support this decision and trust that we can reach out to our colleagues who with the love ones and friends are hurting at this time. I trust their lives would have been spared and they are all safe despite the tremendous loss. Grenada suffered similar destruction from hurricane Ivan so I speak from experience.
"This is the time to give full support to our colleagues so that they can build back better with God's Goodness."
Erickson Lewis of Dominica declared:"This is a very much humanitarian decision and we applaud the thoughtful leadership. Dominica support this move and wish our Caribbean family God's protection during this very difficult time. You are all in our prayers."
The boxing presidents and administrators were scheduled to meet yesterday on to iron out the issues of AIBA.
AIBA's President Dr. Ching-Kuo Wu of Taiwan and an Interim Management Committee (IMC) established in July are in a bitter power struggle to see who has the right to govern the amateur sport, the body ultimately in charge of all junior and senior amateur boxing.
Wu who has been in charge of AIBA for 11 years is currently accused of financial miss-management and using AIBA for personal gain. It was recently reported that 76 major boxing nations have voiced their support for the IMC, nations which include powerhouses, France, U.S.A, Germany, Russia and Kazakhstan to oust president Wu.
Stabroek Sport will keep readers updated as events unfold. (Emmerson Campbell)
Comments

Ladies and gentlemen it's Showtime. All of the boxers on the six-fight 'Bad Blood' (Sangre Malo) card scheduled for tonight at the Cliff Anderson Sports Hall cleared their final hurdle yesterday by making weight in their respective weight classes.

Stumps on day two of Guyana's Jaguar's final round clash against the Trinidad and Tobago Red Force ended on a bittersweet note for young sensation, Sherfane Rutherford who fell agonizingly short of his maiden first-class century at the Guyana National Stadium, Providence yesterday.

LONDON, CMC – Under-fire West Indies Under-19s and their embattled captain, Emmanuel Stewart, have found backing from the historic Marylebone Cricket Club, in the controversial 'obstructing the field' dismissal of South African opener Jiveshan Pillay, during their ICC Youth World Cup match last Wednesday.

BRIDGETOWN, Barbados, Jan 19, CMC – Barbados Pride pace quartet of Chemar Holder, Keon Harding, Justin Greaves and Dominic Drakes brought to life a pedestrian day with hostile bowling in the final hour to put Jamaica Scorpions on the back-foot in the Regional 4-Day Championship on Friday here.

BASSETERRE, St Kitts, CMC – Devon Smith's bid at history proved anticlamatic when he suffered the indiginity of a one-ball 'duck' on the opening day of Windward Islands Volcanoes' final round match against Leeward Islands Hurricanes here Thursday.