ST JOHN'S, Antigua, CMC – Cricket West Indies has belatedly confirmed the sacking of the West Indies Women's management team which oversaw the Caribbean side's wretched campaign at the recent Women's World Cup in England.
In a release yesterday, CWI said it would be "setting up a new management support structure for the team" ahead of Sri Lanka Women's tour of the Caribbean starting October 4.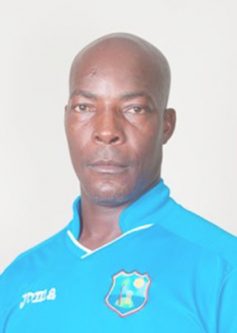 Recent media reports said head coach Vasbert Drakes, along with Ezra Moseley and Stuart Williams and operations manager Ann Browne-John had all been removed from their positions.
Experienced Hendy Springer has been named as head coach and former West Indies head coach, Gus Logie, as his assistant, in an interim management team.
"The process will start with the search for a new head coach and an interim management team will be in place for the short term," the release stated.
It added: "CWI wishes to thank the previous management team for their time and contribution."
Physiotherapist Oba Gulston has been replaced by Ariane Mangar while fitness coordinator Hector Martinez-Charles has been replaced by Shayne Cooper.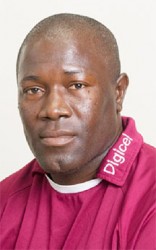 Gary Belle will take over from Trent Sargeant as data analyst.
West Indies Women arrived at the June 24 to July 23 showpiece as one of the favourites but lost all their warm-up matches and then their first four in the preliminary round, to suffer an elimination.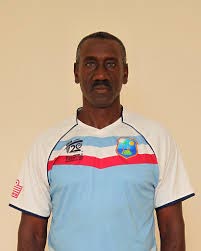 Their only two wins came against Sri Lanka and Pakistan – the two weakest teams in the tournament – as they finished sixth of the eight teams with five defeats, to end on four points.
In one match – against South Africa – the Windies Women were dismissed for 48, the lowest total at a Women's World Cup in 24 years.
An 18-member squad will be selected shortly for a camp, set to run from September 25 to October 4, from which the side to face Sri Lanka will be chosen.
Comments

The Guyana government stepped in on Friday and bailed the Guyana Rugby Football Union (GRFU) out of its financial predicament allowing for the male and female rugby teams to compete at this year's Rugby America's North (RAN) 7s Championship this weekend in Mexico.

KOLKATA, (Reuters) – India's captain Virat Kohli staved off the threat of defeat before their fast bowlers ensured the hosts finished on a high in the drawn opening test against Sri Lanka in an enthralling final day at the Eden Gardens yesterday.

The 2017 edition of the Guinness 'Greatest of the Streets' George-town Championship was officially launched yesterday at the Thirst Park Sports Club.
NEW YORK, (Reuters) – A government witness in the U.S. corruption trial related to soccer's world-governing body FIFA testified yesterday about millions of dollars paid to former soccer officials in exchange for broadcasting and sponsorship rights for international tournaments, all logged in a secret spreadsheet.

Young Achievers Volleyball club was once again the dominant force on the Demerara volleyball circuit after downing their counterparts from the Vanguard Volleyball club in straight sets in the final of the Demerara Volleyball Association (DVA) Men's 'B' division playoff played at the National Gymnasium, Sunday evening.