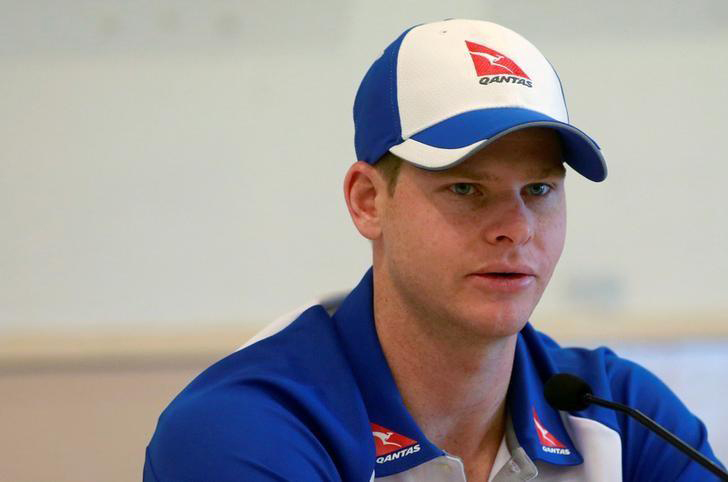 (Reuters) – The Australian one-day side are better equipped to handle spin in the forthcoming five-match series in India, captain Steve Smith has said.
Earlier this year, spinners Ravichandran Ashwin and Ravindra Jadeja shared 46 wickets between them to bowl India to a 2-1 series victory against Australia, who also tasted their maiden test defeat against a spin-heavy Bangladesh last month.
India have rested Ashwin and Jadeja for the first three ODIs and Smith believes the wickets in the shorter format will not be as helpful to the slower bowlers.
"I think the one-day group has played spin pretty well for a while. Obviously we are still learning in the test format," Smith said after his arrival in Chennai, which will host the first ODI on Sunday.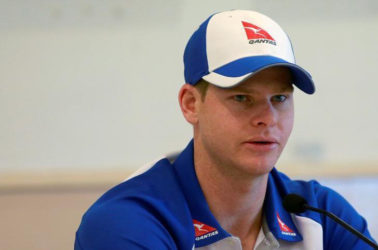 "We have come from a challenging tour from Bangladesh. The guys are learning and trying to improve. So, hopefully they can continue to do so.
"(I am) not sure the one-day wickets will present quite as much spin (as) perhaps some of the test wickets. But we have to wait and see and adapt to the conditions accordingly."
Sparks often fly whenever they clashed against India but the Australia skipper was confident the upcoming series will be played in 'good spirit'.
"It's always a hard-fought contest playing against India and we're excited by the challenge of playing over here," the 28-year-old said.
"Looking back to the last one-day tour of India, I wasn't on it in 2013, but it was a big run-fest from memory with pretty flat wickets and big totals.
"We'll see what we're presented with but it could be the same again."
Smith was hopeful leg-spinner Adam Zampa will have a big impact on the series with his knowledge of the Indian conditions having played in the Indian Premier League Twenty20 tournament.
"He has got a pretty good record over the last a year or two," Smith said. "He has got some experience playing in these conditions in IPL. So, we know what to expect from Zampa.
"And if he gets his opportunity, hopefully he can have some success on this tour."
Kohli's men have been on a roll in tests and are just back after subjecting Sri Lanka to a tour whitewash by winning all nine matches there.
"We have been following the India-Lanka series in bits and pieces," he said. "They are playing some really good cricket. It's a good challenge for us.
"It' s always tough playing India in India. They are very good ODI side. Just seeing the side they have announced, it looks like a strong side. We are excited by the challenge of the series."
Comments

The Guyana government stepped in on Friday and bailed the Guyana Rugby Football Union (GRFU) out of its financial predicament allowing for the male and female rugby teams to compete at this year's Rugby America's North (RAN) 7s Championship this weekend in Mexico.

KOLKATA, (Reuters) – India's captain Virat Kohli staved off the threat of defeat before their fast bowlers ensured the hosts finished on a high in the drawn opening test against Sri Lanka in an enthralling final day at the Eden Gardens yesterday.

The 2017 edition of the Guinness 'Greatest of the Streets' George-town Championship was officially launched yesterday at the Thirst Park Sports Club.
NEW YORK, (Reuters) – A government witness in the U.S. corruption trial related to soccer's world-governing body FIFA testified yesterday about millions of dollars paid to former soccer officials in exchange for broadcasting and sponsorship rights for international tournaments, all logged in a secret spreadsheet.

Young Achievers Volleyball club was once again the dominant force on the Demerara volleyball circuit after downing their counterparts from the Vanguard Volleyball club in straight sets in the final of the Demerara Volleyball Association (DVA) Men's 'B' division playoff played at the National Gymnasium, Sunday evening.