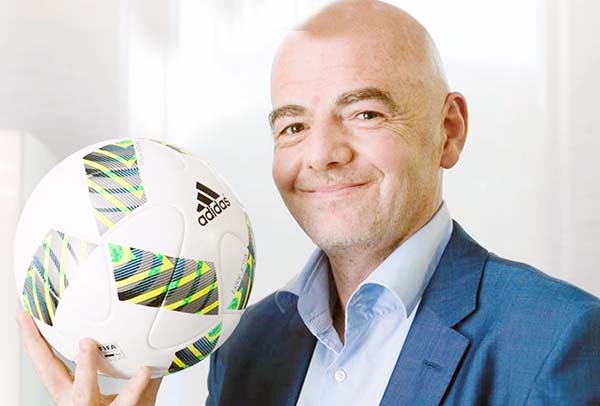 LONDON, (Reuters) – FIFA is struggling to implement reforms and change its operating culture because its leaders are more worried about their own political futures, a former top official said yesterday.
The global soccer body has been trying to overhaul its operations in the wake of the worst crisis in its history, sparked in 2015 by the indictment in the United States of several dozen soccer officials on corruption-related charges.
Miguel Maduro, a former head of FIFA's independent governance and review committee, also told a British parliamentary hearing that FIFA's leadership tried to persuade him not to block Russian Deputy Prime Minister Vitaly Mutko from being re-elected to its top committee.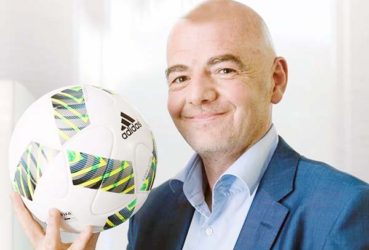 "There is a culture in the institution … that is extremely resistant to accountability, to independent scrutiny, to transparency, to prevention of conflicts of interest," Maduro told the Culture, Media and Sport Select Committee.
He said FIFA president Gianni Infantino "realised that if he wanted to survive politically, he had to choose to protect the independence of bodies, and therefore to keep us in place, or answer to his constituency."
Neither FIFA nor Infantino could immediately be reached for comment.
Maduro, a Portuguese lawyer and politician, was removed form his post in May, two months after ruling that Mutko could not stand for re-election for his place on the FIFA Council.
His responsibilities had included conducting eligibility checks on candidates for places on FIFA committees.
At the same time, FIFA also decided not to renew the mandates of Cornel Borbely and Hans-Joachim Eckert, the two heads of the independent ethics committee responsible for banning a number of soccer officials over the previous three years.
"If they wanted in FIFA to really have independent scrutiny, they ought to have protected us," said Maduro. "I think that ultimately, he (Infantino) chose to politically survive."
"I was clearly told that declaring Mr Mutko ineligible would probably cost the presidency because the World Cup would be a disaster and as a consequence the presidency would be put under question," Maduro added.
Mutko was barred by the governance committee because his position in Russia contradicted its statutes concerning political neutrality.
Infantino was elected in February 2016 to rebuild FIFA after it became embroiled in the corruption scandal.
Comments

The Guyana government stepped in on Friday and bailed the Guyana Rugby Football Union (GRFU) out of its financial predicament allowing for the male and female rugby teams to compete at this year's Rugby America's North (RAN) 7s Championship this weekend in Mexico.

KOLKATA, (Reuters) – India's captain Virat Kohli staved off the threat of defeat before their fast bowlers ensured the hosts finished on a high in the drawn opening test against Sri Lanka in an enthralling final day at the Eden Gardens yesterday.

The 2017 edition of the Guinness 'Greatest of the Streets' George-town Championship was officially launched yesterday at the Thirst Park Sports Club.
NEW YORK, (Reuters) – A government witness in the U.S. corruption trial related to soccer's world-governing body FIFA testified yesterday about millions of dollars paid to former soccer officials in exchange for broadcasting and sponsorship rights for international tournaments, all logged in a secret spreadsheet.

Young Achievers Volleyball club was once again the dominant force on the Demerara volleyball circuit after downing their counterparts from the Vanguard Volleyball club in straight sets in the final of the Demerara Volleyball Association (DVA) Men's 'B' division playoff played at the National Gymnasium, Sunday evening.