The Berbice Volleyball Association (BVA) has organized a one-day Open volleyball tournament in East Berbice today from 9am.
According to a press release the Mark Henriques Memorial tournament is a collaboration between the BVA and the Kendall's Union Sports Club and is expected to attract teams from throughout Berbice.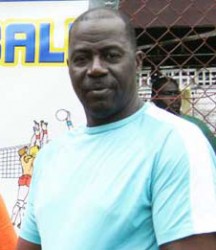 Over 20 teams including male and female senior and junior teams, are expected to compete in the all-day competition.
According to a press release, teams are expected from the Orealla/Siparuta area up the Corentyne River, Rollers of New Amsterdam, No.52 Survivals, Jets of Corriverton, Tain Humanitarian, Port Mourant Jaguars, PMTC, GTCPM, West Berbice and Black Bush Polder.
The senior competition is expected to feature teams such as Port Mourant Training School, Port Mourant Jaguars, Black Bush Polder, Corriverton Jets, SCC Slammers, Orealla/ Siparuta, Rollers Volleyball Club and Police Training School, No. 52 Survivors, Three Doors Strikers and host Kendall Union Sports Club while in the female category teams down to compete are Corriverton Jets, Port Mourant and Orealla.
The junior males teams expected to compete are PMTC, Jets, Tain Humanitarian/Kendall's Union/GTCPM 1 & 2 and Berbice High School among others.
Incentives will be presented to the top teams in the various categories and the outstanding individual players.
The activity is being coordinated by BVA president and national coach Levi Nedd and president of the KUSC Alert Budhoo.