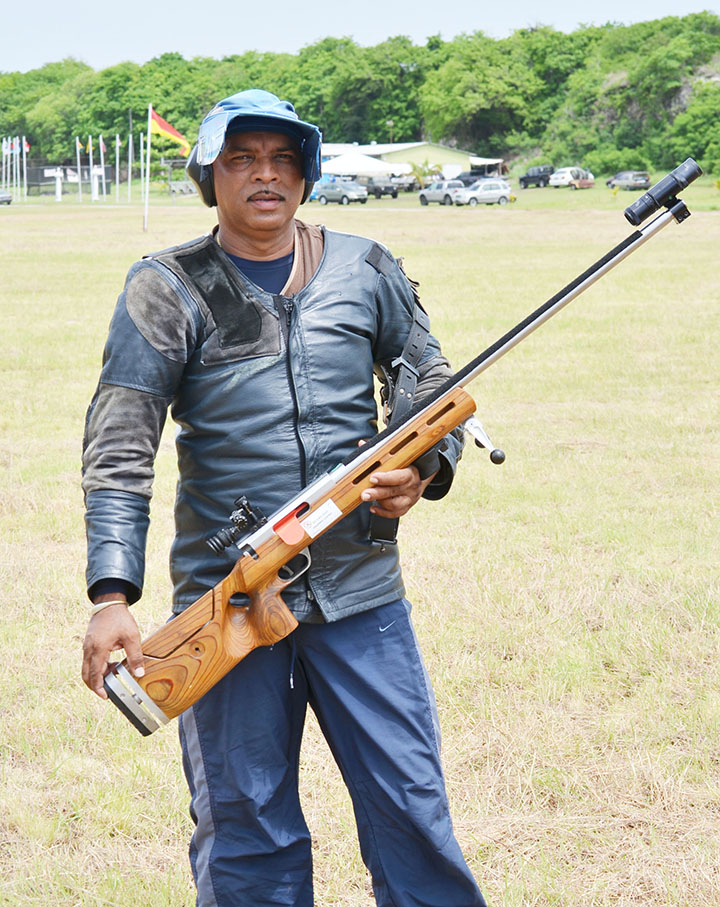 Mahendra Persaud, national Full-Bore Captain, chalked up an impressive score of 132.10, when the Guyana National Rifle Association (GNRA staged a Record Shoot on Sunday at the Timehri Rifle Ranges.
"The Guyana NRA Full-bore Section held a Record Shoot last Sunday on the newly renovated right shooting bank. This would have been the first time in over four years that we were able to use the right side, since the target mechanism were nonfunctional. This was done to have the local shooters become familiar with the wind condition on this bank."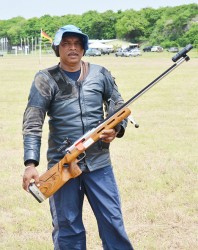 Persaud was impressive in the new conditions, scoring a possible 50.5 at 900 yards. He also recorded scores of 34.2 at the 500-yard range and 48.3 at 300 yards.
Following was Vice-Captain Dylan Fields, who tallied an overall score of 128.5. Fields, the son of former Captain Richard Fields, was the top shooter at 300 yards with a score of 49.5.
He also recorded 32.0 at 500 yards and 47.0 at 900 yards.  Meanwhile Commonwealth Games bound Lennox Braithwaite also scored 128 but with one less 'V' Bull than Fields.
Braithwaite was the top shooter at 500 yards with a score of 35.1, while he recorded 47.2 and 46.1 at the 300 and 900-yard ranges respectively. Another top shooter Ransford Goodluck scored 49.6 at the 900 yard section.
This weekend the riflemen plan on practicing on both Saturday and Sunday to familiarise themselves with the new batch of ammunition that has just arrived and which will be used for the competition.
"The Guyana NRA wishes to take this opportunity to thank the US Embassy Officials for their assistance in obtaining the requisite status for the approval, in order to be able to import the world class ammunition from the United States," stated the release.
Around the Web