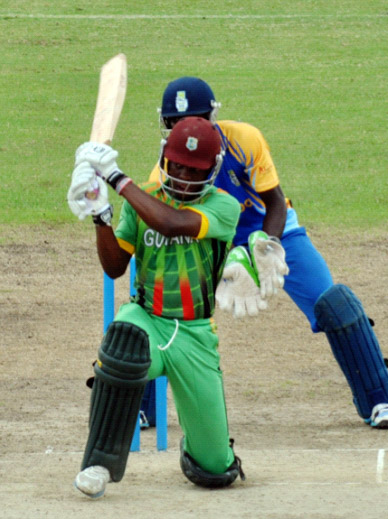 20 year old West Indies batsman Shimron Hetmyer is one of the brightest batting prospects in the region with much expected of him, and quite frankly, the youngster isn't at all phased by those expectations.
Hetmyer came through the ranks of the Berbice, Guyana and West Indies youth system and led the Caribbean youth side to their maiden World Cup win in 2016. Later that year, he spanked his maiden first-class century against the Jamaican Scorpions.
The left-hander's stroke making prominence, was noticed quite early in his junior playing years and made his first-class debut in 2014.
He has since made his international Test debut for the West Indies, even impressing current West Indies head coach Stuart Law who has labelled him 'one for the future' after Hetmyer registered a blistering century in his third innings of the Caribbean side's recent tour of England.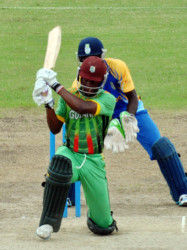 Back home and using the ongoing Guyana Cricket Board (GCB)/Jaguars franchise league to prepare for his next Test assignment in Zimbabwe, Stabroek Sports caught up with the young West Indies player and quizzed him about Law's comments among other things.
"I'm not feeling too pressured," Hetymer disclosed, while adding, "The challenge for me is to live up to a certain standard in which people are expecting of me to do certain things. But as I said, I'm looking forward to the challenge and hoping to do what I do best."
It's easy to understand why such a high benchmark has been set for Hetymer, wherein he continues to do all the little things to catch the eye, just as he did in England during his remarkable century whilst batting at number nine.
Here is how he recounted that innings. "It [conditions] was a bit different to what I'm accustomed to because I'm a top order batsman, and yes it was a bit challenging because the ball was still moving a little bit, and even though the bowlers weren't highly skilled I still had to adjust and get my technique a little bit tighter," he added, noting the assistance of the Windies coaching staff.
When asked what's up next for him, he disclosed that he is excited about the upcoming tour of Zimbabwe which would be a great stepping stone for his career.
The opportunity to enquire about the West Indies' emotional Second Test win in England – which came after 17 years could not escape the conversation.
With a smile wrapped around his face, he remarked: "It was a fantastic feeling. Just to be around the team after just one series and getting that big win in England, after I think 17 years was just tremendous for me, and we are looking to take that victory and go ahead to Zimbabwe and let's see how it goes from there."
Around the Web