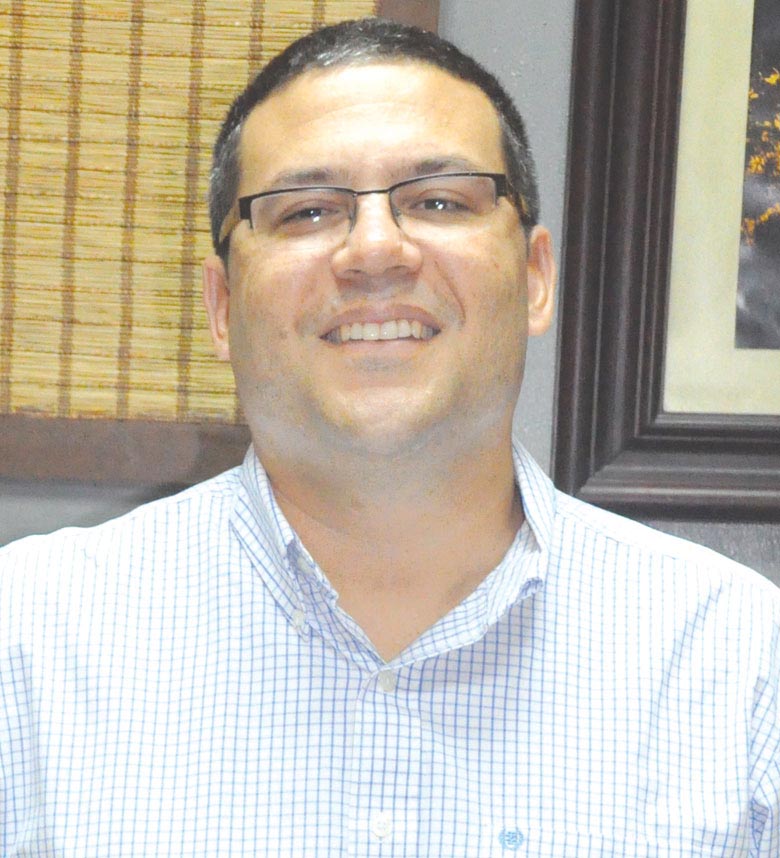 With the Pan American Indoor Hockey Cup slated to commence on local shores on October 14th, President of the Guyana Hockey Board (GHB) Philip Fernandes conducted an exclusive interview with Stabroek Sport on the preparation for the continental championship?
Realistically what are Guyana's chances of securing a medal in either division at the impending tournament?
"Four years ago in the last Indoor Pan American Cup, Guyana shocked the hockey world with its first ever defeat of Argentina by our men's national team. This performance earned Guyana its first indoor Pan American Bronze medal. That victory does not however mean that a medal is going to be easy this time around. I am certain that Argentina, and the other countries who did not medal four years ago, are not satisfied with those results. No doubt they would have also put in a tremendous amount of work and resources to ensure their best possible chance of medaling. The Canadian men are the highest ranked team in the competition while Trinidad, Mexico and Barbados all boast good international records.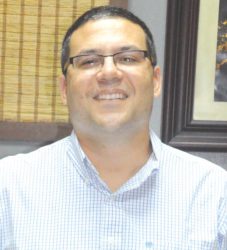 "In the women's game, Guyana has never competed in an Indoor Pan American Cup. This year our local ladies will make their debut which can be both a blessing and a curse. Their lack of inexperience could be a limiting factor for our ladies but they will come into the tournament as relatively unknown and can hopefully bring a style of hockey that is unique and may earn them some success. It is difficult to predict the level of competitiveness of our women but they have been putting in the necessary work and we hope to enjoy some good results in the tournament."
What are your overall expectations of the tournament and how was preparation been progressing for the team?
"We expect a very keenly contested tournament. The teams that are coming all have a shot at making the World Cup in Germany and with such a high prize at stake we can expect that every team will be very well prepared.  Our own teams have been putting in a lot of preparatory work and we have seen improvement from them in both technical and tactical aspects of the game.
"Indoor hockey is a game that requires concentration throughout the match as, with such a small court, the slightest mistake can result in a goal. Our teams need to ensure they remain consistent throughout their matches and perform their best for the local crowd."
How much is this event being viewed from a developmental standpoint, given the uphill task Guyana possibly faces in securing medals at the event?
"Guyana is going for its best possible finish in these Championships.  While there are several young players, we have retained some of the experienced players in our lineup because we want to ensure our best effort is made to secure medals. The tournament is very important for development since it exposes many young players to a high level of hockey which is not regularly accessible in this part of the world.  We hope it encourages more youths to play, but our goal for this tournament is to do our utmost to get on that winner's podium."
What will be some of the major benefits that will be reaped on and off the floor by the GHB?
"The GHB would like to show off our beautiful country to all those who are visiting for this tournament. One of our major benefits is to establish Guyana as a great sports destination where the international federations can feel confident to stage their competitions. If we put on a good show this time around we hope that it would help us to secure support and sponsorship to finally purchase and install an artificial hockey pitch here in Guyana. Such a pitch would make Guyana eligible to stage outdoor international competitions which can bring larger teams more frequently to Guyana. "In addition to that, we find that every time we host a foreign competition here in Guyana, there is a heightened enthusiasm for the sport among our youth.  The Diamond Mineral Water Festival has been running for 12 years now and it is always a highly entertaining event that draws attention to our sport.  We hope for this event to be similar but even bigger as these are top calibre international indoor teams who have never competed in the Caribbean before."
Around the Web