Deshana Skeete's 400m gold medal Saturday night might be the surprise performance of Guyana's South American Youth Games team but there was nothing surprising about the performance of top sprinter Kennisha Phillips who stormed to a second silver medal in the female 200m as the curtain came down on the games in Santiago, Chile yesterday.
Prior to the team's departure General Secretary of the Guyana Olympic Association, Hector Edwards, had stated that the disciplines of athletics and boxing were Guyana's best bet for medals.
He was correct and although a change in the rules prevented the two member boxing team from displaying their prowess, the athletes made sure that Edwards' prediction came through.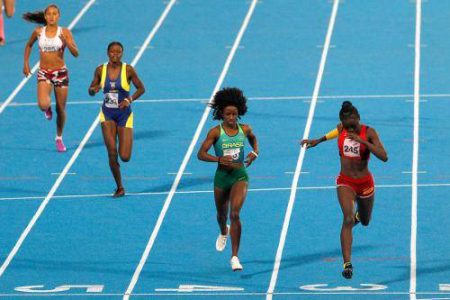 Yesterday, Phillips, with a 100m silver medal already under her belt, added another silver medal clocking 24.40s in placing second in the 200m final behind Colombia's Angie Echeverria who won the gold medal in a time of 24.33s.
Another Colombian, Shary Quinonez was third in 24.81s.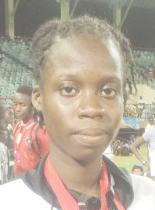 Meanwhile, Guyana's Jermaine King narrowly missed out on a medal in the 200m male final placing fourth in 22.11s.
The race was won by Brazil's Lucas Vilar in 22.02s while Sebastian Berrueco of Colombia was second and  his teammate Gian Carlos Mosquera Mosquera third in 22.09s.
On Saturday, Skeete produced a stirring 400m run to give this country its first gold medal of the games while King captured a silver medal in the male 100m final. Guyana ended the September 27-October 8 games with one gold and three silver medals.
Around the Web