`They just do whatever the feel like which they have been doing in Guyana's cricket' -Foster
Following the circumstance under which Dhierandranauth Somwaru was elected president of the Berbice Cricket Board (BCB), Hilbert Foster who was set to contest the presidency has expressed his frustration at how things unfolded.
Somwaru won the presidency uncontested after Foster was prevented from being nominated since nominations were immediately closed after Somwaru was nominated at Sunday's elections held at the Classic International Hotel.
Following that development a number of cricket clubs chose not to participate in the elections which went on nevertheless. Subsequent to Somwaru's ascent to the top post, David Black, Imtiaz Bacchus and Winston Roberts were elected as the three Vice-Presidents while Vickram Seubarran was elected Secretary and Carol Nurse Assistant Secretary. 
"They just do whatever they feel like which they have been doing in Guyana's cricket," Foster said in a disappointing tone.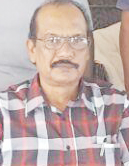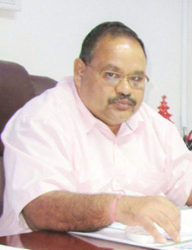 It was felt that the Foster faction of the BCB, if it had gotten into power, would, along with support from Demerara, challenge the existing Guyana Cricket Board (GCB) executive.
In recounting, what transpired Sunday after confusion erupted owing to the disbarring of Foster's supporters, he explained: "Drubahadur was the Returning Officer… he just turn up and say 18 people sign to say that he is Returning Officer but nobody nah know who he be.
"When they [delegates present] ask him to call out the names, he said that he can't recognize the signatures."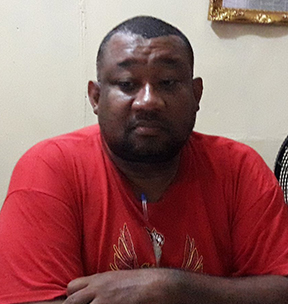 One of the persons invited to perform the duties of Returning Officer was Colin Bynoe, Chief Executive Officer of the New Amsterdam Hospital and he told Stabroek Sports yesterday when contacted that he was prevented from being a part of the process which is catered for in a Court Order.
He told Stabroek Sport that he was prevented from entering the venue along with Foster and 85% of his supporters by  Godwyn Allicock who questioned his presence and made it known that he, Bynoe, was not allowed to enter the 'closed meeting' under the instructions of Anand Sanasie.
It was from there on that Drubahadur was named Returning Officer by Somwaru, according to Bynoe.
That move, according to the long-serving cricket administrator, Foster, stirred up concerns among those present. He argued that had the elections gone ahead in the manner with which it should have, his slate would have gained 20 of the 32 votes up for grabs.
"They did the calculations and knocked out some of the clubs [his support] and the ones remaining refused to vote saying that it [elections] was fraud."
Asked what the next steps to follow are, Foster said that all the clubs who are supporting his cause are in it for the long haul and, as such, they will employ the necessary actions to ensure that proper elections are held.
Meanwhile, another source who is close to the situation and spoke with Stabroek Sports on the condition of anonymity, indicated that Court actions will follow.
Those actions, the source declared, will directly target Somwaru and treasurer elect – Allicock who "acted as a bouncer, preventing clubs from voting, whilst being a delegate," a clear conflict of interest and which  marred the process which  was intended to be democratic.
Those elections were touted as being pivotal as part of a bigger plan to return normalcy to the administration of cricket in the country following years of court battles and injunctions.
The situation, as it appears, did little in the eyes of the cricketing populace who contend that they continue to be held hostage by a 'few' who have 'high jacked' the Robb Street GCB head-office.
The elections were the first in three years following a recent ruling by Justice Navindra Singh.
Around the Web