Team Guyana secured the Milex/Crown Mining Cup Long Range Team Title when the West Indies Fullbore Shooting Council (WIFBSC) Championship continued yesterday at the Timehri Rifle Ranges.
The eight-member local unit accumulated a score of 712 points and 36 V's in the 900 and 1000 yard distances respectively, edging out Barbados [712 points and 27 V's] and Ireland [701 points and 28 V's].
Captain Mahendra Persaud led the entire field, tallying an impressive 95 points and 5 V's to aid in Guyana capturing the title.
Leo Romalho was also superb with a score of 92 points and 5 V's, alongside rising star Roberto Tiwari, who recorded 92 points and 4 V's.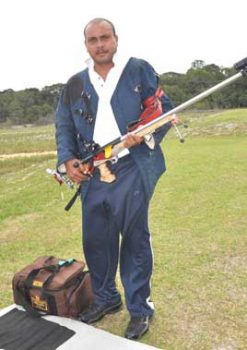 Sherwin Filicien added a notable 91 points and 4 V's. Rounding out the remaining four positions were England [668 points and 25 V's], Antigua and Barbuda [646 points and 22 V's], Canada [609 points and 24 V's] and Trinidad and Tobago [599 points and 28 V's].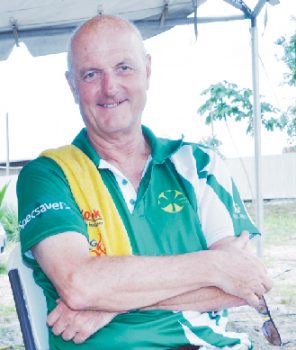 Meanwhile in the Guyana National Rifle Association (GNRA) 150th Anniversary Individual Competition, Irishman David Calvert secured the victory, tallying 198 points and 18 V's.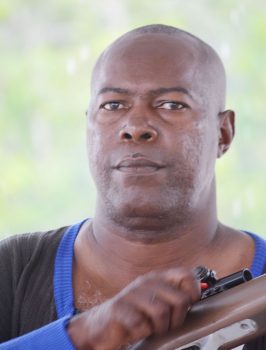 Calvert relegated local marksman Lennox Brathwaite to the second position with a score of 196 points and 12 V's, while Alexander Jack completed the top three with a score of 194 points and 15 V's.
Completing the top 10 were Nigel David Stangroom [193 points and 12 V's], Christopher Fitzpatrick [192 points and 14 V's], Alexander Gill [192 points and 9 V's], Guy Hart [188 points and 13 V's], Andrew Morley [188 points and 11 V's], Trevor James Bryan [187 points and 12 V's] and Stephanie Ward [186 points and 11 V's]. Persaud finished in the 11th position on 186 points and 9 V's.
Around the Web