Pan American Hockey Federation (PAHF) Events and Development Coordinator, Laura Macchiotti yesterday said that she was pleased that Guyana had accepted the challenge of hosting the 2017 Pan American Indoor competition.
"It is very important for PAHF to have different countries hosting and not the same ones," she said at a press conference yesterday.
"This is a chance for hockey to gain popularity and to get more persons involved in the sport while also allowing the culture of the country to be seen by foreigners.
"Small hockey countries can showcase big events like this with their own view," Macchiotti added.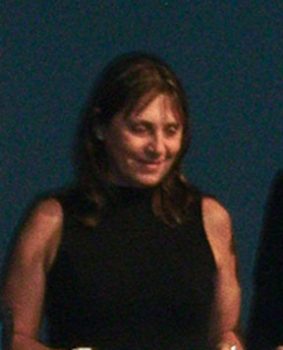 The 2017 Indoor Pan American Cup will see teams in both the men and women's category playing for spots at the 2018 World Cup so teams such as Argentina, Canada and the United States of America are in the hunt.
Planning and preparation took a lot of effort and the effort was noted by PAHF's Events and Development Coordinator.
"I know it was a lot of effort for you, financially, with the sponsors and the work. It takes plenty for small federations to run tournaments, and you did it quite well," she said.
Speaking on the subject of the finance and sponsorship, Phillip Fernandes, president of the Guyana Hockey Board, said that he was grateful to the sponsors who contributed to the event.
The major sponsors are Exxon Mobil and the Guyana Olympic Association. Other sponsors include GT&T and Bounty Supermarket among others.
"Facilities have been adjusted to suit the players as best as possible so that the tournament runs smoothly and everyone be as comfortable as possible. Things have been put in place to aid with the heat," said Fernandes.
Special mention was also made of the officials who will be very important throughout the tournament.
"I would like for us to acknowledge and thank the officials who are here. They have their families that they have left back home to be here so thank you," Macchiotti said.
The managers and teams are ready and prepared to play for their chance to go to the World Cup. They all expressed their gratitude to the host team for making them feel comfortable. The excitement is in the air and the teams are pumped to begin play tomorrow at the Cliff Anderson Sports Hall.
Around the Web