By Noelle Smith
Hosts Guyana ended in third place behind champions England and runners-up Ireland when the West Indies Fullbore Shooting Championships ended yesterday at the Timehri Rifle Ranges.
The final results of The West Indies Fullbore Shooting Council (WIFBSC) Championship saw England claiming the title with 1148 points, Ireland finishing in second on 1146 and Guyana third on 1142.
As sports go, there are days where things do not go as expected and persons do not perform to standard.
Regrouping and refocusing as a unit is something that people need at times as was the case with Guyana.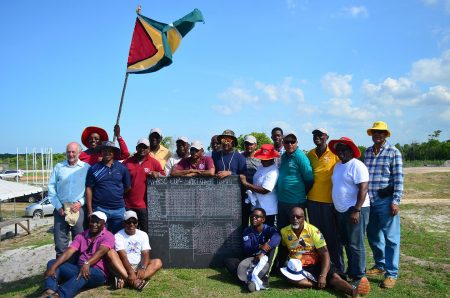 Guyana's Captain Mahendra Persaud in an invited comment toldStabroek Sports yesterday that.."individually we did not shoot as well as I think we should have shot. Persons were not shooting to the standard they would usually shoot because we are supposed to be the best shooters in the Caribbean. However, we regrouped, had a very serious pep talk which worked as we finished right behind England and Ireland," Persaud said.
"As the results will show, England won with 1148 points, Ireland had 1146 and we had 1142. Being able to finish that close behind shooters who are very good shooters is no dishonor to Guyana," said Persaud. He disclosed that himself and Lennox Braithwaite will immediately begin preparations for next year's Commonwealth Games.
As part of the training, they will participate in the CSF Games in Australia scheduled for later this month.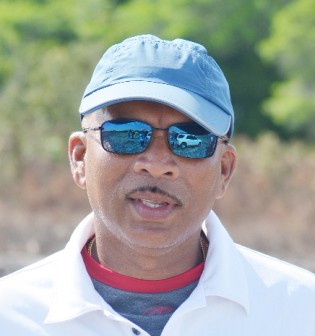 With the assistance of the Guyana Olympic Association, the opportunity to participate in Australia will ensure that they are familiar with the ranges they would have to shoot on in 2018.
Meanwhile, Dick Winney, captain of the winning team, applauded the competition, and pointed out that the runner-up teams brought the heat and made it a good challenge.
"We were not sure if we had won because Ireland and Guyana were also neck-and-neck so they were really good. Guyanese shooters are very difficult to beat on their home range so we really hoped we would won, there was no expectation, just hope," Winney added.
Ireland's Captain Gary Alexandar, briefly commented on the fact that the competition was a well contested one which, he said,  made it fun.
"It was a close fought match today. There were two points between first and second, and  four  points between second and third and this is what makes it good fun," he declared.
Alexander the Guyana National Rifle Association for the work they did on the range. Having visited Guyana in 2002, he said he was pleased to see the quality of the range being on a high standard.
"It was fantastic to see the transition of the range from what it was in 2002 and it was great," he said.
The English and Irish captains commended the hosts for the hospitality. The availability of resources, and answering of questions were noted and appreciated. "We can not thank Guyana enough for the hospitality. It was great from the time we got in at the airport right up to when we ask questions, answers are readily provided. It is really great," Alexander said.
Around the Web