Den Amstel crushed fierce rival Pouderoyen FC 4-1 while Wales upset Uitvlugt 2-0 when the National Milling Company (NAMILCO) U17 Football League continued yesterday in several zones.
At the Den Amstel ground, the home side secured the win through goals from Rueben Dainty, Malcolm Miggins, Keswyn Fraser and Kobe Alexander in the 39th, 48th, 52nd and 68th minute respectively.
On target in the loss was Keanu Lawrence in the 18th minute. Similarly, Wales downed Uitvlugt 2-0. Joshua Gladstone and Shaquille Richards scored in the third and 38th minute apiece.
Meanwhile, Eagles soared past Crane 3-0. Adrian Adolph, Ronaldo Macey and Glenroy Duncan scored in the 21st, 37th and 50th minute respectively while Jetty Gunners gained a walkover from Golden Warriors.
Over at the Golden Grove ground, Buxton United swamped Bachelors Adventure/Paradise 10-0. Kobe Durant tallied a hat-trick in the second, 25th and 39th minute.
He was assisted by doubles from Colin Henriques in the eighth and 23rd, Jamal Robertson in the 10th and 80th minute and Isaiah Adams in the 17th and 34th minute. Adding a 70th minute effort was N. Granum.
Buxton Stars then dismissed home side Golden Stars 3-1. Keshawn Gordon, Kerwin Maxwell and Shamar McPherson scored in the 20th, 60th and 70th minute each.
For the loser, Joel Marks netted in the 50th minute. Diamond United edged Herstelling Raiders 2-1. Teon Forde and D. Garraway netted in the 29th and 32nd minute. Scoring for the loser was Sheron James in the 23rd minute while Friendship and Kuru-Kururu Warriors battled to a scoreless draw. The event resumes on Wednesday at the Den Amstel ground. Wales will oppose Crane at 9:00am while Pouderoyen FC tackles Golden Warriors at 11:00am.
Complete Results
West Demerara
Game-1
Eagles-3 vs Crane 0
Adrian Adolph-21st
Ronaldo Macey-37th
Glenroy Duncan-50th
Game-2
Wales-2 vs Uitvlugt-0
Joshua Gladstone-3rd
Shaquille Richards-38th
Game-3
Jetty Gunners vs Golden Warriors
Jetty won via walkover
 Game-4
Den Amstel-4 vs Poudeoyen-1
Den Amstel Scorers
Rueben Dianty-39th
Malcom Miggins-48th
Keswyn Fraser-52nd
Kobe Alexander-68th
Poudeoryen Scorer
Keanu Lawrence-18th
East Coast
Game-1
Buxton Stars-3 vs Golden Stars-1
Buxton Scorers
Keshawn Godron-20th
Kerwin Maxwell-60th
Shamar McPherson-70th
Golden Scorer
Joel Marks-50th
Game-2
Buxton United-10 vs Bachelors Adventure/Paradise-0
Kobe Durant-2nd, 25th and 39th
Colin Henriques-8th and 23rd
Jamal Robertson-10th and 80th
Isaiah Adams-17th and 34thN.Granum-70th
East Bank
Game-1
Diamond-2 vs Herstelling Raiders-1
Diamond Scorers
Teon Forde-29th
D. Garrway-32nd
Herstelling Scorer
Sheron James-23rd
Game-2
Friendship-0 vs Kuru-Kuru Warriors-0
Comments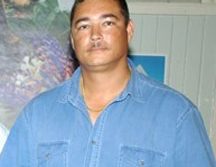 The top brass of the Guyana Olympic Association (GOA) along with General Manager, David Fernandes  collectively described Guyana's performance as 'fair' during the staging of the 21st edition of the Commonwealth Games held from April 4-15 in Australia.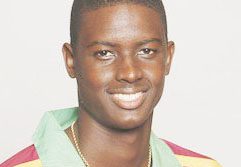 BRIDGETOWN, Barbados, CMC – Captain Jason Holder has underscored the importance of several one-day series leading up to next year's World Cup in England, stressing it was vital West Indies used them to gain confidence, momentum and a settled line-up for the global showpiece.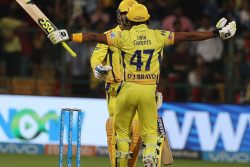 BANGALURU, India, CMC – West Indies all-rounder Dwayne Bravo played hero as Chennai Super Kings plundered 16 runs from the final over to overhaul an imposing target of 206, and beat Royal Challengers Bangalore by five wickets with two balls to spare here yesterday.
Following the conclusion of their investigation into the shooting incident at the Petra Organization Futsal finale, the Guyana Football Federation (GFF) has concluded that the security arrangements for the event were inadequate but has nevertheless given approval for the match to be replayed under specific conditions.