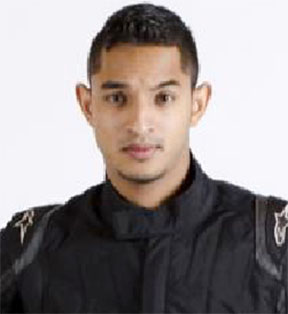 Kristian Jeffrey and Senna Summerbell held their own and were adjudged the champion drivers of their respective classes when the GMR&SC staged its GT Motorsports Grand Prix on Friday night at its track on Thomas Lands.
The sons of some of the most prolific ace drivers the Caribbean has ever seen, saw Jeffrey winning the 125cc class while Summerbell took the spoils in the junior division.
Kristian's father, Kevin would be proud of the daredevil lineage he has passed on to his son and was in attendance to witness the multiple-time GMR&SC  champion drive off with two wins in his three starts.
Senna, the son of Jamaican race car and rally driver, David Summerbell finished third in race one, climb a step further on the podium taking second in race two and then found his rhythm to ascend to the top podium step in the finale.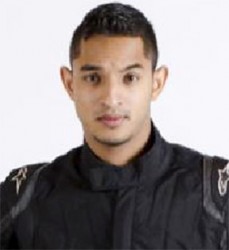 There were wins each for Mikhil Persaud and Rayden Persaud in races one and two respectively.
Meanwhile, in the floodlit, party type atmosphere, it was all Raymond Baksh who picked up two first and a third place finish to be crowned champion driver of the Easy Cup rookie class.
In the first race, Baksh finished ahead of Dharmendra Dharmo and Ralph Persaud. Dharmo however turned the tables on Baksh in race two with placing second. Baksh, Dharmo and Shahab Gajie finished 1-2-3 in that order in race three.
In the Easy Cup light, there was no answer for Raymond Seebarran who picked up two pole finishes and one second place finish to be crowned champion driver.
Baksh won the first race ahead of Seebarran and Dharmo with Seebarran winning from Dharmo and Haniff Mohamed.
Race three saw Seebarran again winning ahead of Baksh and Dharmo.
In the lone Easy Cup Heavy race, Seebarran won from Stefan Jeffrey.
Around the Web