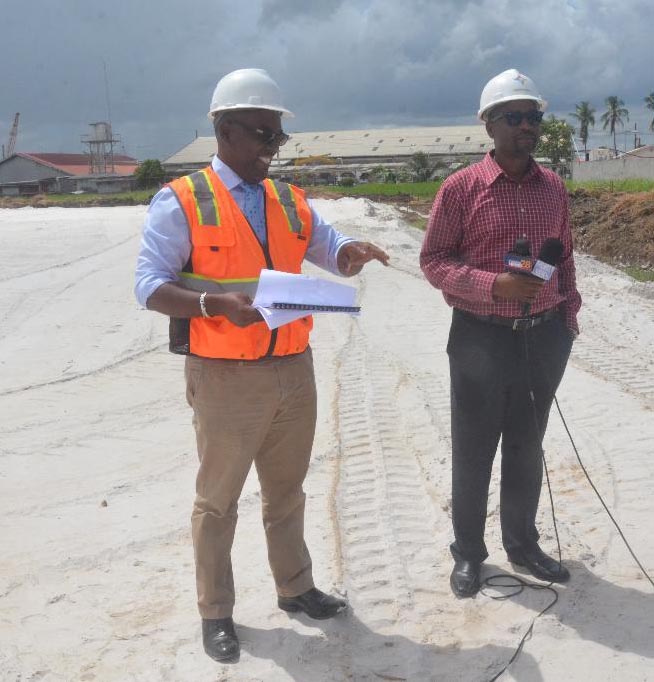 Guyana Football Federation (GFF) President Wayne Forde, said that phase one of the International Federation of Association Football (FIFA) Forward Project, is progressing smoothly, and that he is confident of completing first stage by January 2018.
Speaking to media operatives at the Providence Community Center, the site for the federation's National Training Complex, Forde declared that he was pleased with the current state of the work being done by local subcontractor Nabi and Sons, adding that he expects a functional playing area by the end of January 2018.
According to Forde, the estimated timeline for the completion of the entire facility is 24 months.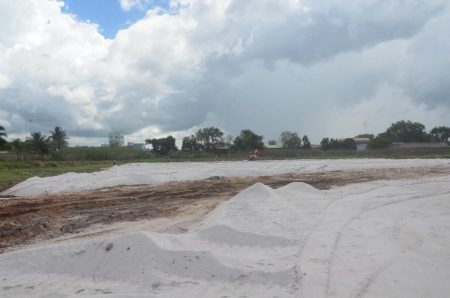 "It is going to make a tremendous impact on the way football is operated in Guyana. Much of the encampment services that we're involved in really requires a massive investment from the federation." Although unable to disclose the cost for the entire facility, Forde revealed US$750,000 is entitled to the respective federations annually towards infrastructure development. However, he stated that Guyana will be afforded much more resources because it is the nation's first project.
Forde added that the project will be the first of many, as several structures are tabled to be constructed in other member associations, with Linden and Rupununi the affiliates scheduled to benefit next from the developmental resources of the world body.
Meanwhile, GFF third Vice-President Rawlston Adams, said that while all systems are in place for completion of phase one in the targeted timeframe, the weather pattern will play a factor in the maintaining the overall schedule.
The first phase of the long overdue project will see the construction of the artificial turf by Netherlands based Greenfields, a manufacturer of artificial turf. Other aspects of the facility will include dormitories, kitchen services, a gym and a pool.  Local entity Nabi and Sons Limited, was sub-contracted by the Dutch company to complete the sub-base work, before the laying of the synthetic surface.  The Dutch corporation was officially selected by FIFA to build the then Goal Project following the conclusion of the International Tender Process.
Greenfields edged out fellow Netherlands firm Edel Grass after the bidding process was narrowed down to two companies. Founded in 2003, the company has installed more than 2500 pitches across the globe.
They have also received the FIFA Preferred Producer for Football Title as well as similar accolades from the International Hockey Federation and the International Rugby Board.
Around the Web