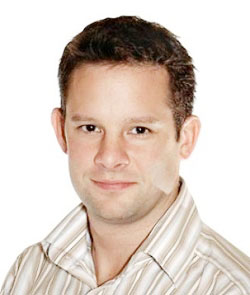 ST JOHN'S, Antigua, CMC – Cricket West Indies have appointed Englishman Dominic Warne as director of Commercial, Marketing and Communications.
The appointment, which took effect October 1, will see the executive taking responsibility for CWI's commercial operations and revenue generation, along with marketing and communications initiatives.
"I'm really excited to join CWI's new leadership team and strengthen the iconic Windies brand," Warne said.
"The flamboyant cricket, colour and atmosphere that so defines Caribbean cricket is unique. We have a great opportunity to connect with fans and excite commercial sponsors, so I'm looking forward to growing partnerships with the territorial boards and sponsors to make the cricketing heartbeat of the region beat stronger."
According to CWI, Warne brings over two decades of marketing and sponsorship strategy to the new post.
Warne, who will be based at the CWI headquarters here, joins another Englishman Johnny Grave, who was appointed CEO last February.
Around the Web