BRIDGETOWN, Barbados, CMC – Very little play was possible between Barbados Pride and Trinidad & Tobago Red Force in the Regional 4-Day Championship, due to wet conditions on Thursday here.
Red Force reached nought without loss in their first innings at the close on the first day of their day/night, first round match at Kensington Oval before rain and soggy conditions curtailed the rest of play.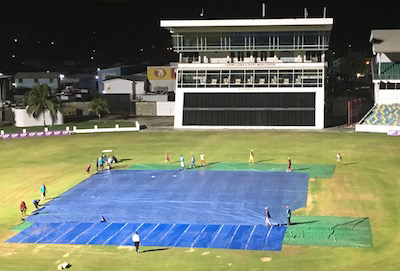 The start had been delayed by an hour, due to wet patches on the outfield caused by rain in the island overnight and during the morning period.
Justin Greaves was only able to four deliveries to left-handed Amir Jangoo in just two minutes of play before the rain interrupted.
Umpires Leslie Reifer Jr and Jacqueline Williams made a number of inspections of the outfield after the rain stopped, but cloudy conditions, the gathering evening gloom and light winds failed to assist with the drying of the field.
Play on the remaining days is scheduled to start at 1:30 pm local time.
Around the Web