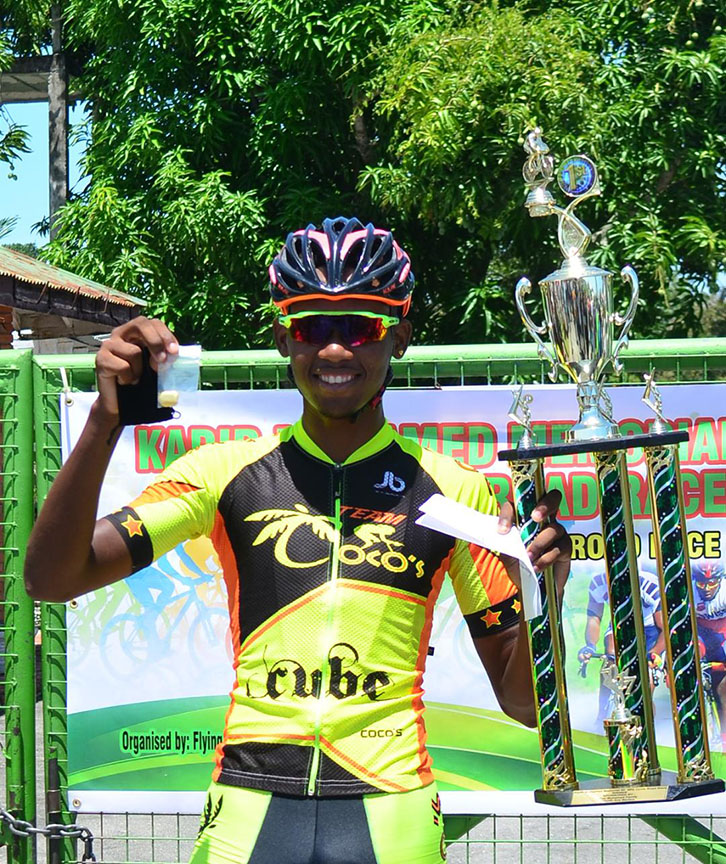 As the 2017 cycling season winds down, more and more riders are turning up to the starting line looking for some late season form to ride into 2018.
A busy last quarter has seen standout wheelsmen like Jamal John and Geron Williams capitalize and rack up comprehensive wins during a late season surge.
The two national cyclists along with the likes of Paul DeNobrega, Shaquel Agard, Alonzo Ambrose and others will look to continue to make hay in the sunshine tomorrow at the National Park during the staging of the sixth edition of the Payless Variety Store-sponsored 11-race criterium programme.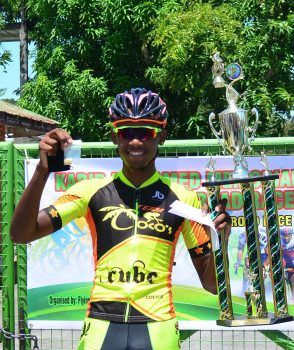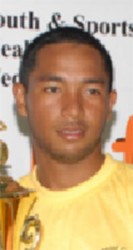 The fixture pedals off at 09:30hrs and the event's coordinator, Hassan Mohamed anticipates the cream of the nation's riders showing up in their numbers to compete in the feature 35-lap event. A fiercely competitive day of racing is anticipated.
John and Leal were the joint winners of last year's feature event but with the line-up expected to saddle up tomorrow, the duo will be hard pressed to repeat their feat.
Other events that will roll off include: the 12 to 14 years boys and girls (3 laps), veterans over-50 years (5 laps), veterans over-60 years (5 laps), upright cyclists (5 laps), BMX boys open (3 laps), BMX boys 12 to 14 years (3 laps), BMX boys 9 to 12 years (3 laps) and BMX boys 6 to 9 years (3 laps)
.The Juveniles along with the Veterans Under-50 races are expected to be keenly contested.
Jaikarran Sukhai (Veterans Under-50), Thuran Garbarran (Boys 12-14) and Julio Melville (Mountain Bikes) were the top bikers in their categories last year.
Staff members of Payless Variety Store are expected to be on hand to assist in the presentation of prizes to the top performers. (Emmerson Campbell)
Around the Web