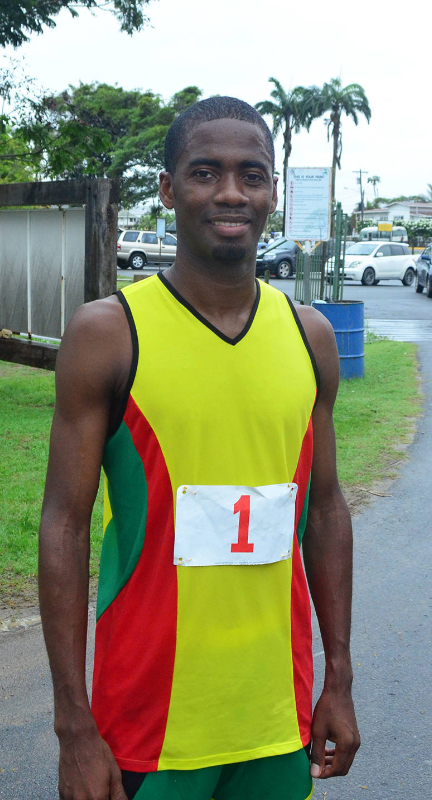 The sunny, hot conditions bothered most mortals running the first leg of the annual South American 10k Classic on the streets of downtown Paramaribo, Suriname yesterday.
Mortals not named Cleveland 'Little Kenyan' Forde, Cleveland Thomas and Winston Missigher. The three Guyanese finished 1-2-3 to sweep the podium spots as the Golden Arrowhead was on full display in the neighboring Dutch speaking territory.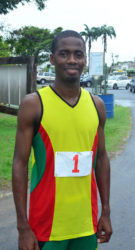 Forde, winner of the Courts' 10k earlier this month, rode the momentum on his way to victory in 34 minutes and five seconds. Thomas finished in 34 minutes and nine seconds to snare the silver while Missigher completed the event 12 seconds behind to finish on the podium.
Guyanese, Ashanti Scott finished fourth overall on the distaff side in 47 minutes and 22 seconds. Finishing ahead of her were Lysanne Wilkens (39m.19s), Kenisha Pascal (40m.20s) and Carolien Warlett (45m.33s).
Junior athlete, Rickie Williams finished eighth overall and second in his category in 38 minutes and two seconds. The top junior finisher was Jonathan Baktowar in 37 minutes and five seconds.
The event shifts to these shores on Sunday for the second leg where Forde is a 10-time winner before heading to Panama next Sunday for the finale.
As customary, the winners of the event pocketed US$1000 while the first and second runners-up took home $US600 and $US400 respectively.
Around the Web