The cream of the nation's distance athletes along with their South American and Caribbean counterparts will put their talents on display on Sunday in the second leg of the IAAF South American 10km Classic.
As customary, the event will commence at 15:00hrs on Carifesta Avenue (in front of GTT), proceed to the University of Guyana and return to the National Park for the conclusion.
It was disclosed that athletes from several countries are expected, including those from Brazil, Chile, Colombia, Trinidad and Tobago, Suriname, Peru, Grenada, and St Vincent.
First leg winner in Suriname on October 22, distance dynamo, Cleveland Forde, will be the one to watch in the men's division before the annual three-leg event concludes a week later in Panama.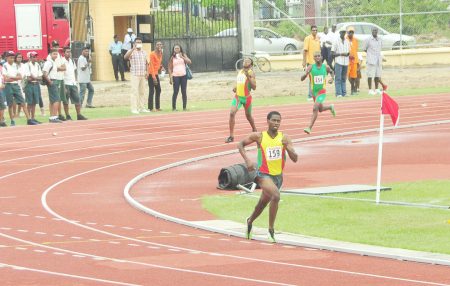 Along with the foreign athletes, Forde will face opposition from last year's winner Curtis Cox, Cleveland Thomas, Winston Missigher and others. Forde, Thomas and Missigher swept the podium in the first leg of the event.
US$1000 will be awarded to the top senior finishers in the men and women's categories. As an added incentive, the winner of these races will also receive a medal made of Guyana's famous gold.
The first, second, third and fourth runners up will pocket $US600, $400, $US300 and US$200 along with trophies respectively.
Junior athletes (16-20 years) as well as Masters (Women 35+), Men (40-55) and (56 and above) will also take home trophies and cash prizes.
The top four juniors will receive vouchers or grants valued at US$100, US$75, US$50 and US$25 while the top four Masters (Women 35+), and Men (40-55) will run off with GY$20,000 GY$12,000 and GY$8,000 respectively. Masters (56 and above) top three finishers will collect G$15,000, G$1,000 and G$5,000 in that order.
Beverage giant, Banks DIH Limited, Copa Airlines, Ministry of Business and GOA have already thrown support behind the fixture.
Around the Web