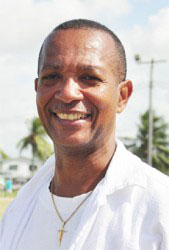 The numbers are in.
Sixty-three of the Caribbean's best road runners will compete in the second leg of the South American 10k Classic today on the streets of Georgetown.
According to president of the Athletic Association of Guyana, Aubrey Hutson, defending champion, Curtis Cox of Trinidad will be gunning for a repeat while athletes from Grenada, St. Vincent and Suriname will be looking forward to receiving the winner's spoils.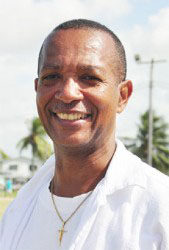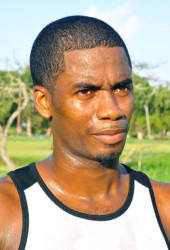 The local brigade, led by first leg winner, Cleveland Forde, along with Cleveland Thomas and Winston Missigher will look to defend their home turf.
This year's classic gets underway from 15:30hrs on Carifesta Avenue (in front of GTT), proceed to the University of Guyana and return to the National Park for the conclusion.
As customary, US$1000 will be awarded to the top senior finishers in the men and women categories. As an added incentive, the winner of these races will also receive a medal made of Guyana's famous gold.
The first, second, third and fourth runners up will pocket $US600, $400, $US300 and US$200 along with trophies respectively. Junior athletes (16-20 years) as well as Masters (Women 35+), Men (40-55) and (56 and above) will also take home trophies and cash prizes.
The top four juniors will receive vouchers or grants valued at US$100, US$75, US$50 and US$25 while the top four Masters (Women 35+), and Men (40-55) will run off with GY$20,000 GY$12,000 and GY$8,000 respectively. Masters (56 and above) top three finishers will collect G$15,000, G$1,000 and G$5,000 in that order.
Beverage giant, Banks DIH Limited, Copa Airlines, Ministry of Business and GOA have already thrown support behind the fixture.
Around the Web