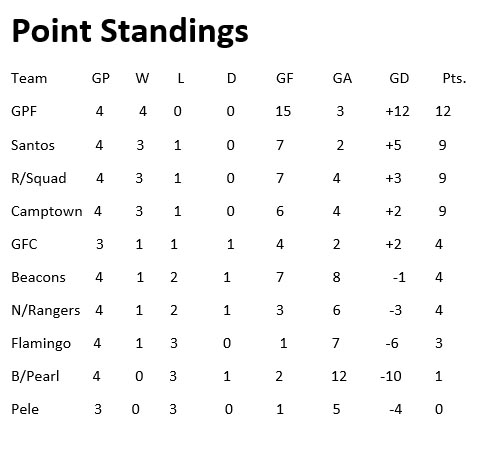 Santos and Northern Rangers secured hard-fought wins when the Georgetown Football Association (GFA) 2017/2-18 Senior League continued yesterday at the Georgetown Football Club (GFC) ground, Bourda.
Santos inflicted the first loss for Camptown in the event winning 2-1. William Europe and Keith Caines scored for Santos in the 67th and 85th minute respectively.
On target in the loss was Jamal Codrington in the 77th minute. Camptown's Kevin Frank received a red card in the 80th minute.
Also, Northern Rangers edged Flamingo 1-0. Veteran forward Sherwin Vincent scored in the fifth minute to secure the first win for the Kitty unit.
Up to press time, the clash between GFC and Pele was underway. The tournament will continue on Friday at the same venue with another doubleheader.
Complete Results
Game-1
Santos-2 vs Camptown-1
Santos Scorers
William Europe-67th
Keith Caines-85th
Camptown Scorer
Jamal Codrington-77th
Red Card
Kevin Frank-80th-Camptown
Game-2
Flamingo-0 vs Northern Rangers-1
Sherwin Vincent-51st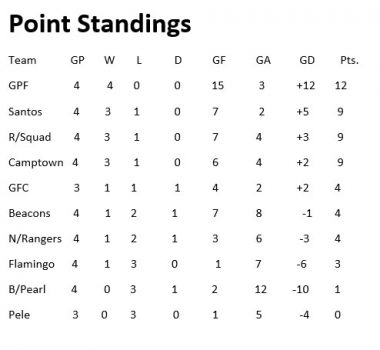 Around the Web