(The Sports Xchange) -The Boston Celtics, playing without Kyrie Irving, hung on for their 12th straight victory on Sunday, beating the Toronto Raptors 95-94. And it came right down to the final second.
DeMar DeRozen missed two shots in the closing seconds as the Celtics downed the Toronto Raptors 95-94. After DeRozen missed a jumper, rookie Jayson Tatum grabbed the rebound, turned and hit Fred VanVleet with an elbow for an offensive foul with 13.4 seconds remaining. The play was reviewed, the call stood and Toronto kept the ball.
Al Horford, returning from a two-game absence from a concussion, scored 21 points to lead five Boston players in double figures. Brown added 18 points, Terry Rozier scored 16, Marcus Smart 14 and Tatum had 13 points and seven rebounds.
DeRozen led the Raptors with 24 points (but was just 8 of 22 from the floor), his seventh straight 20-point game at TD Garden.
Pistons 112, Heat 103
Tobias Harris led five players in double figures with 25 points to help Detroit beat Miami and finish unbeaten on the five-game homestand.
Avery Bradley scored 24 points, Reggie Jackson had 17 points, rookie Luke Kennard scored a career-high 14 points, backup point guard Ish Smith scored 11 points and Andre Drummond added 17 rebounds for the Pistons.
Hassan Whiteside had 20 points and 12 rebounds, Goran Dragic scored 18 points, Dion Waiters had 16 points and Josh Richardson added 15 points to lead the Heat, who went 13 of 37 from 3-point range.
Thunder 112, Mavericks 99
Even without two starters, Oklahoma City made quick work of Dallas.
Russell Westbrook — on his birthday — had 27 points, six rebounds and five assists, and forward Paul George followed his best scoring performance of the season with 37 points in the absence of center Steven Adams and forward Carmelo Anthony.
Harrison Barnes led the Mavericks with 22 points, Yogi Ferrell added 18, and Dennis Smith Jr. scored 15 points.
Rockets 118, Pacers 95
James Harden, averaging 37.8 points in the previous five games, scored 26 points and had a season-high 15 assists in Houston's romp over Indiana.
Harden hit 9 of 21 shots from the field and all five free throws.
Eric Gordon chipped in with 21 points, and center Clint Capela contributed 20 points and a team-high 17 rebounds.
Guard Victor Oladipo led the Pacers with 28 points on 11-of-17 shooting from the field.
Comments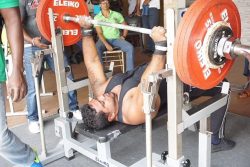 National powerlifters, John 'Big John' Edwards, Colin 'Mr Clean' Chesney and Jacqueline Toney were among the participants who chalked up their hands and competed in yesterday's bench press showdown at the 704 Sports Bar Sky Lounge.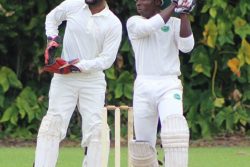 The Police Sports Club (PSC) continued their impressive run in this year's Noble House Seafoods second-division, two-day tournament, after compiling 323 before being dismissed on the stroke of stumps on day one in their final group match against the University of Guyana (UG) at the Gandhi Youth Organization ground, yesterday.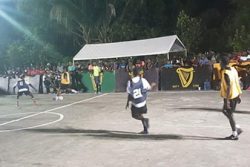 NK Ballers, Silver Bullets, Wisroc, Swag Entertainment, Assassa Ballers and Cherokee Park secured wins when the Guinness 'Greatest of the Streets' Linden Championship continued on Friday.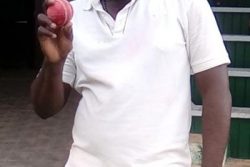 cbagged 6-51 as Gandhi Youth Organization (GYO) restricted the Guyana Defence Force (GDF) to 151 all out in their first innings of the Georgetown Cricket Assoc-iation/GISE/Star Party Rental/Trophy Stall first-division, two-day tournament at the GDF ground, Camp Ayanganna yesterday.