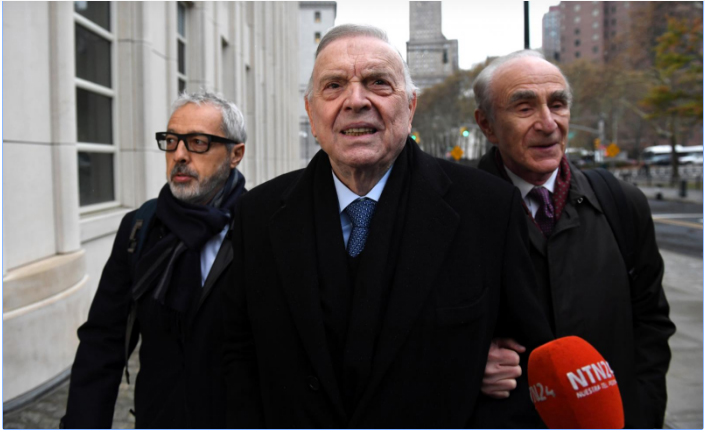 NEW YORK (Reuters) – Lawyers defending three former soccer officials at trial on U.S. corruption charges strove to distance their clients from a scandal that has engulfed the sport as they delivered opening statements to jurors yesterday.
Juan Ángel Napout, formerly president of the South American soccer governing body CONMEBOL and Paraguay's soccer federation, Manuel Burga, former president of Peru's soccer federation and José Maria Marin, the former president of Brazil's soccer federation are on trial in federal court in Brooklyn.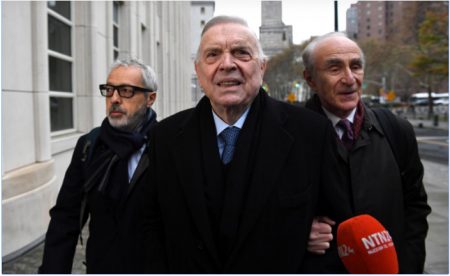 The three men are the first to stand trial since U.S. prosecutors unveiled a corruption case against soccer officials around the world more than two years ago. Of 42 people charged by U.S. prosecutors in the FIFA probe, 24 have pleaded guilty and two have been sentenced so far.
Assistant U.S. Attorney Keith Edelman told jurors that the three men were part of a conspiracy to take bribes from sports marketing companies in exchange for lucrative marketing rights to soccer tournaments, including the Copa America and Copa Libertadores.
"The defendants cheated the sport in order to line their pockets with money that should have been spent to benefit the game, not themselves," Edelman said. The money they pocketed could have been spent by soccer organizations to build fields, buy equipment and fund women's teams and youth leagues, he said.
None of the lawyers for the former officials denied that there was corruption in international soccer, but all told jurors that their clients had not taken part.
"This case is not about FIFA," said Napout's lawyer, Silvia Pinera. "It's about one man, Juan Angel Napout, and his fight for justice."
Pinera told jurors that the case against Napout would rely on testimony from Alejandro Burzaco, the former head of sports marketing company Torneos y Competencias. Burzaco, she said, "cut a sweetheart deal with the government and began telling stories" after he was indicted.
Burga's lawyer, Bruce Udolf, also said he expected prosecutors to rely on cooperating witnesses who might be motivated to "get pretty doggone creative" to avoid prison.
Marin's lawyer, Charles Stillman, likened corruption in international soccer to a children's soccer game in which Marin did not participate.
"He was kind of like the youngster standing off to the side, picking up daisies and looking around while others are running full steam ahead," Stillman said.
Comments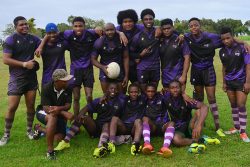 The Panthers Rugby outfit defeated a game Police Falcons squad 24-12 in the final of the B Division Rugby Tournament yesterday at the National Park to kick start the local season.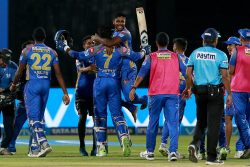 (IPL) In yet another last-over thriller in VIVO IPL 2018, the Rajasthan Royals defeated the Mumbai Indians by three wickets at the Sawai Mansingh Stadium last night.
BRIDGETOWN, Barbados, CMC – Elegant stroke-maker Shai Hope says West Indies have already trained their sights on the Sri Lanka Test series, as they target success in the three-Test rubber in June.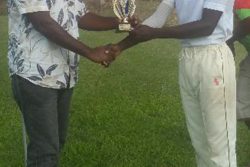 Berbice began their 50 overs Guyana Cricket Board (GCB)/Hand-In-Hand Mutual Fire and Life Insurance Inter-County U19 tournament with a nine-wicket win over the Select U17s at the Tuschen Ground, East Bank Essequibo yesterday.